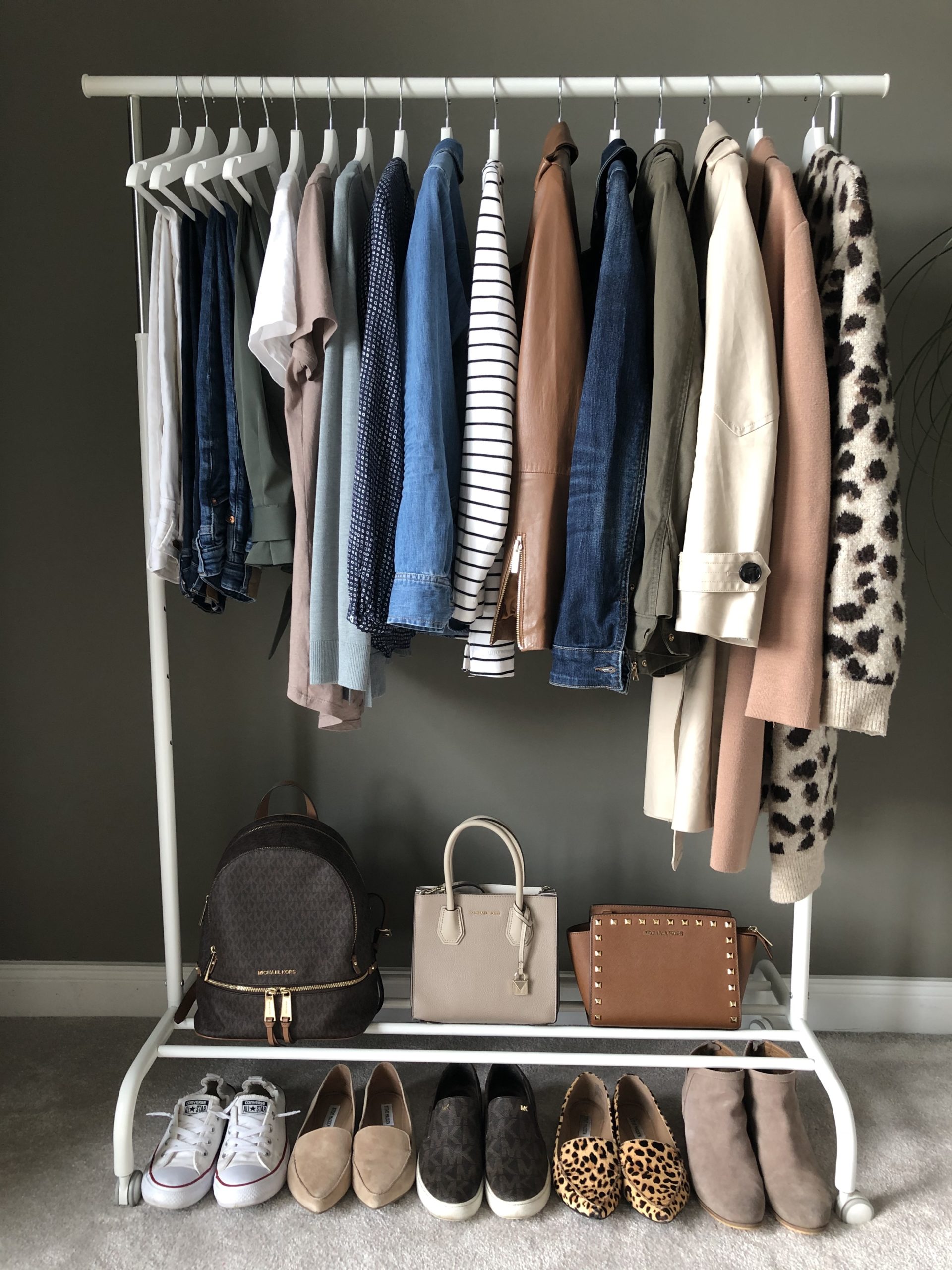 A lot of you have asked to talk about capsule wardrobes more in depth. First of all I wasn't surprised by the request, because my clients keep asking me how to start the whole process. Secondly I admit that this is my favorite topic actually. I don't understand how it never came up before in my blog posts.
A capsule wardrobe could be the answer
I like simple things in every part of my life. I was never a fan of collecting a lot of unimportant stuff. Actually I have been a conscious consumer in my whole life although it was not intentional until recently. Even when I was pregnant with my daughter, I wasn't that typical mother who bought every useless stuff for her new baby.
In my opinion consumption is the fundamental element of the consumer society. In the world of fast fashion we can easily loose control when it comes to shopping. The supplies are endless and because of low quality they doesn't last long. Trends are coming and going faster than ever. Not to mention their clever marketing plans which are used against us to end up buying stuff impulsively. So in order to put an end to this, we need to be more aware and think consciously. And why not start (or continue)this process with our wardrobe. And capsule wardrobes are just the best way to do it.
What is a capsule wardrobe
I am pretty sure most of you are familiar with the definition of a capsule wardrobe, but let's just start by clarifying it. I have to emphasize that it is not for everyone, but if you can identify yourself with these points, you might need to consider it as an option.
A capsule wardrobe is a perfectly functioning wardrobe, that:
has classic pieces
never goes out of fashion
is sustainable
is environment-friendly
is wallet-friendly
has less but versatile pieces
suits you in every way (aka your physical characteristics, personality, style, lifestyle)
the owner loves and wears all the time
I think a capsule wardrobe works best if you have one for every season (obviously only if you live in a place where there are more seasons), but there might be some pieces you can wear in more than one season.
A capsule wardrobe should always be personalized
I think it's really important to clarify that a capsule wardrobe looks different for everybody. As the title shows, I will show you MINE in this post. And the reason behind this is that you would only be able to use it 100%, if it is personalized to you in every possible way. If you search the internet for capsule wardrobes, you will end up finding esthetically pleasing minimalist wardrobes that are just too simple and most importantly too general. It's very common to see capsule wardrobes with black, white, grey and camel colors in it. But the thing is that there is no-one who can wear all of these colors the same. As an Image Consultant I have to tell you that this concept is missing the main point and I am pretty sure it won't work. Because let's face it, we are so different. The same color/shape/cut/length/patterns/materials etc. doesn't suit everybody. Not to mention we have different personalities, styles, lifestyles and life situations that definitely needs to be taken into account.
So I believe that in order to be able to put together a personalized capsule wardrobe that serves you the best, you need to know exactly who you are and what suits you in terms of colors, cuts, shapes, your own personal style, lifestyle, etc. So if you haven't done that before, I would advice to start the whole process with a full Color and Style Consultation - either online or in person.
My Spring capsule
I live in Europe where we have 4 seasons and in this blogpost I will show you how I put my Spring capsule together.
For me, it was a pretty easy job, because I feel like my wardrobe is almost complete. I have been creating a well functioning closet for years now. I know my colors, therefore I had no trouble choosing the right color palette for my capsule.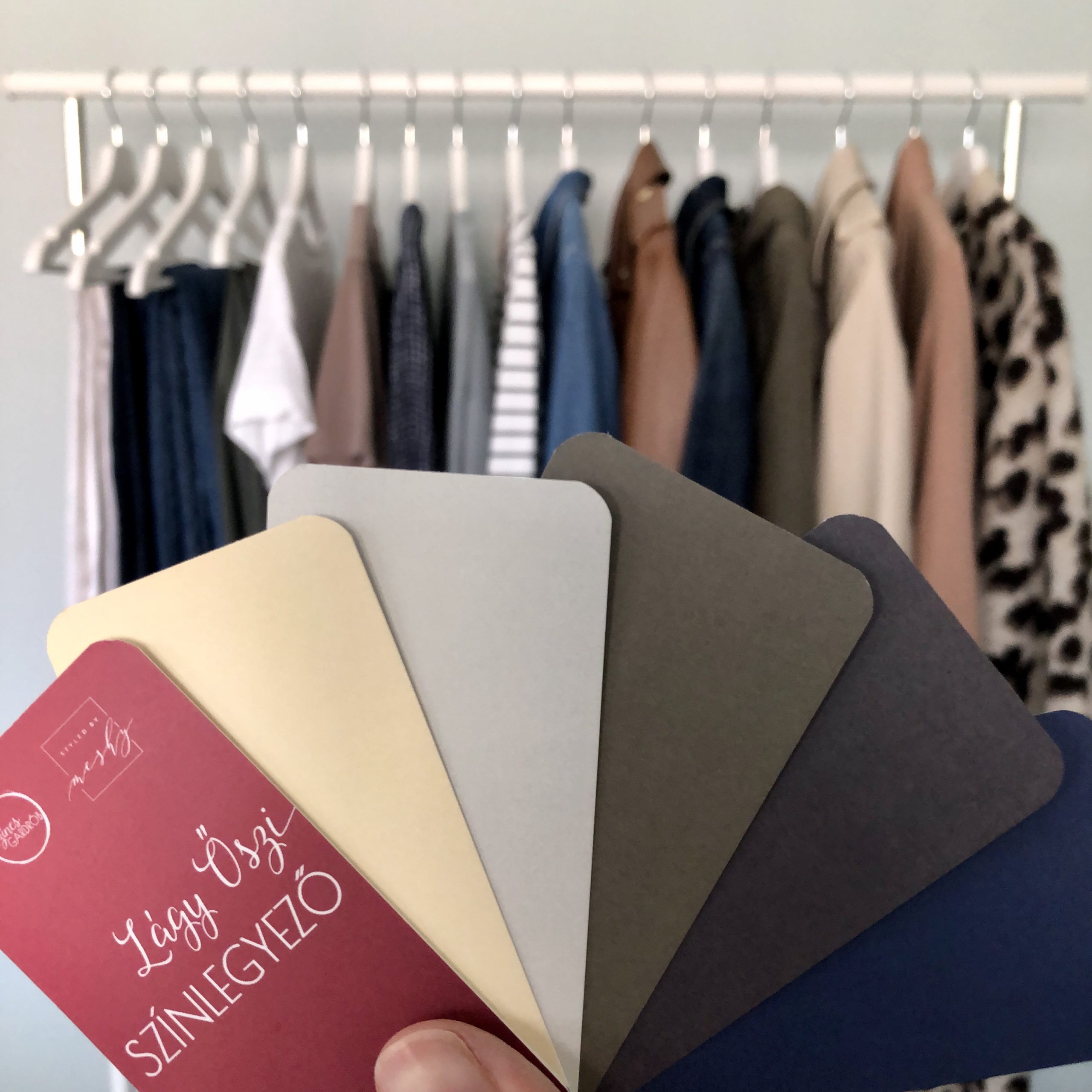 If you know your color type already but still have troubles finding the right shades, my Color Fan would be a big help. Especially when planning the color palette of your capsules. If you don't own one already, you can order it here.
The starting point to your capsules are choosing the right staple pieces and accessories. So as the next step I worked with those.
It was also crucial to consider my lifestyle. I do not work in a corporate environment, there I didn't need to include business wear. I don't wear a lot of high heels either. I like to wear casual clothes instead that I can dress up or down, so those were included.
What items are in my Spring capsule
According to all the above aspects, I created my capsule which includes the following pieces:
6 layers: 1 camel leather jacket; 1 beige trench coat; 1 dark blue denim jacket; 1 green parka; 1 camel cardigan, 1 leopard print cardigan
6 tops: 1 denim shirt; 1 striped long sleeve top; 1 light green knitted top; 1 navy blue printed blouse; 1 white t-shirt, 1 taupe t-shirt
4 pants: 1 dark blue skinny jeans, 1 mid-blue momjeans, 1 white jeans, 1 green paperbag pants
5 pairs of shoes: 1 pair of white trainers, 1 pair of brown slipon, 1 pair of leopard print loafer, 1 pair of nude loafer, 1 pair of beige ankle boots
3 bags: 1 chocolate brown backpack, 1 brown crossbody bag, 1 beige crossbody bag
All together: 24 pieces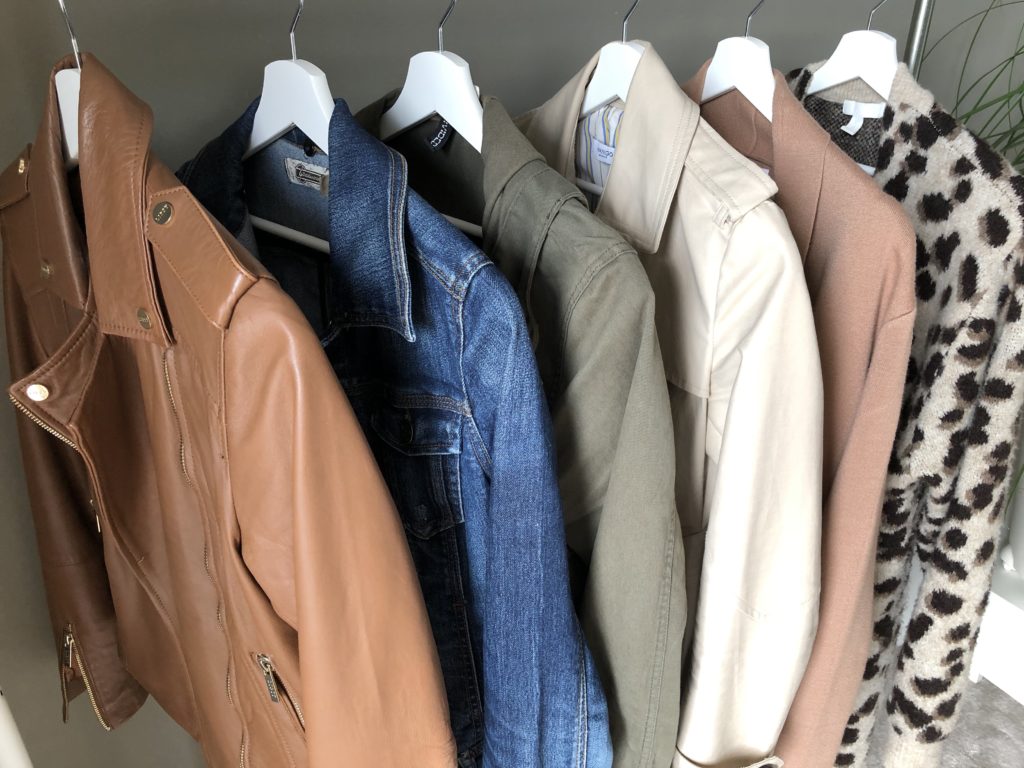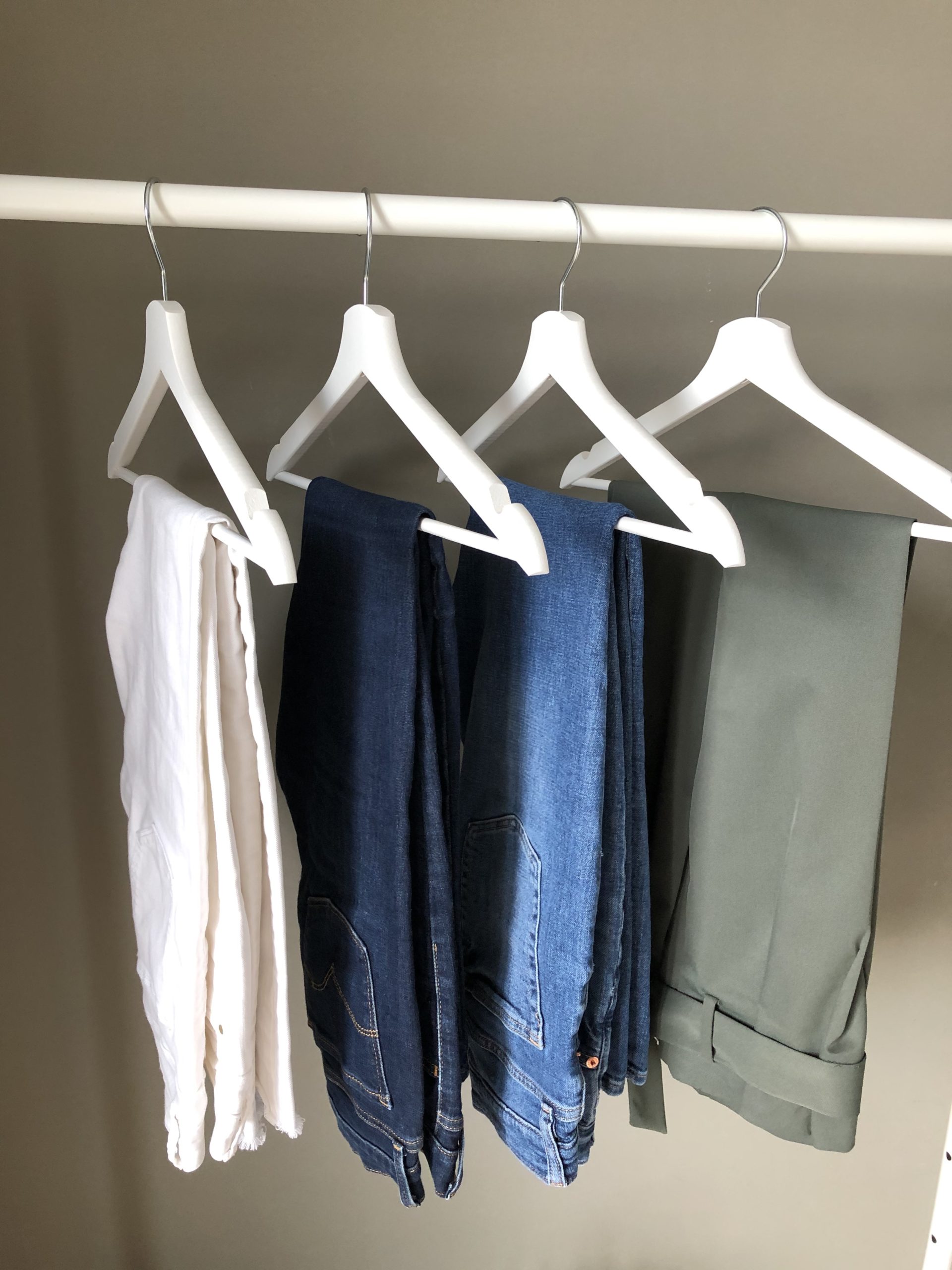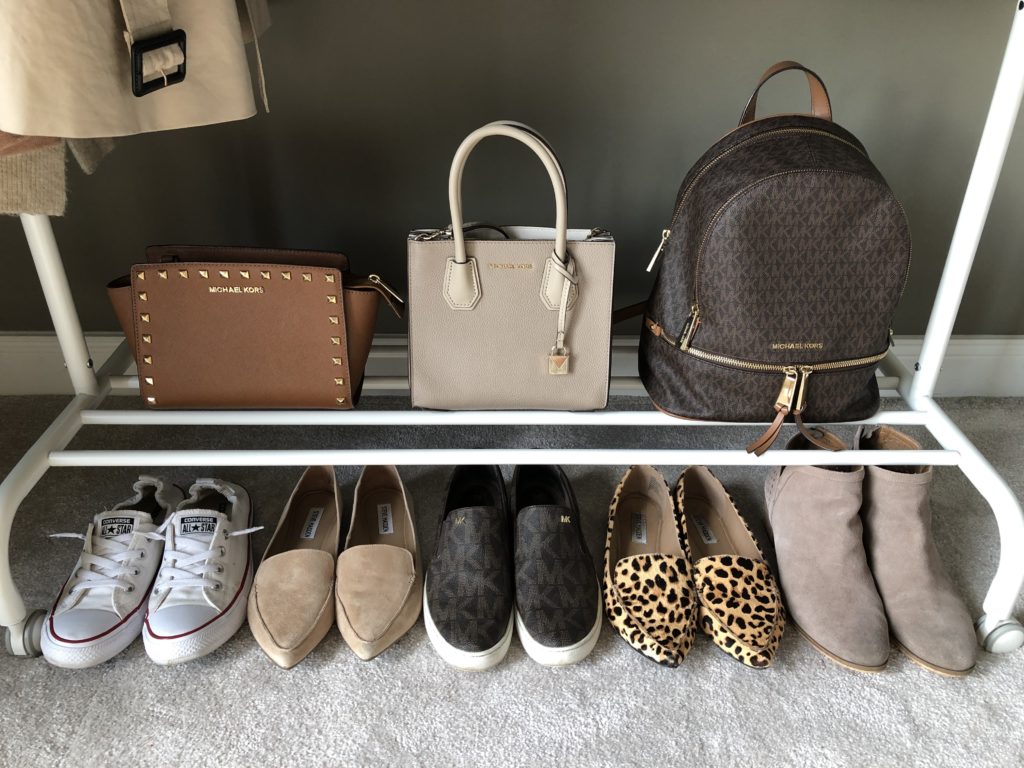 And believe me or not, from this 24 items I created at least 100 different outfits. I only finished it because I got tired of changing clothes, but there is so much more possibilities in it.
My Spring capsule outfits
Although these are not an exhaustive list, here are some of the  sets I created: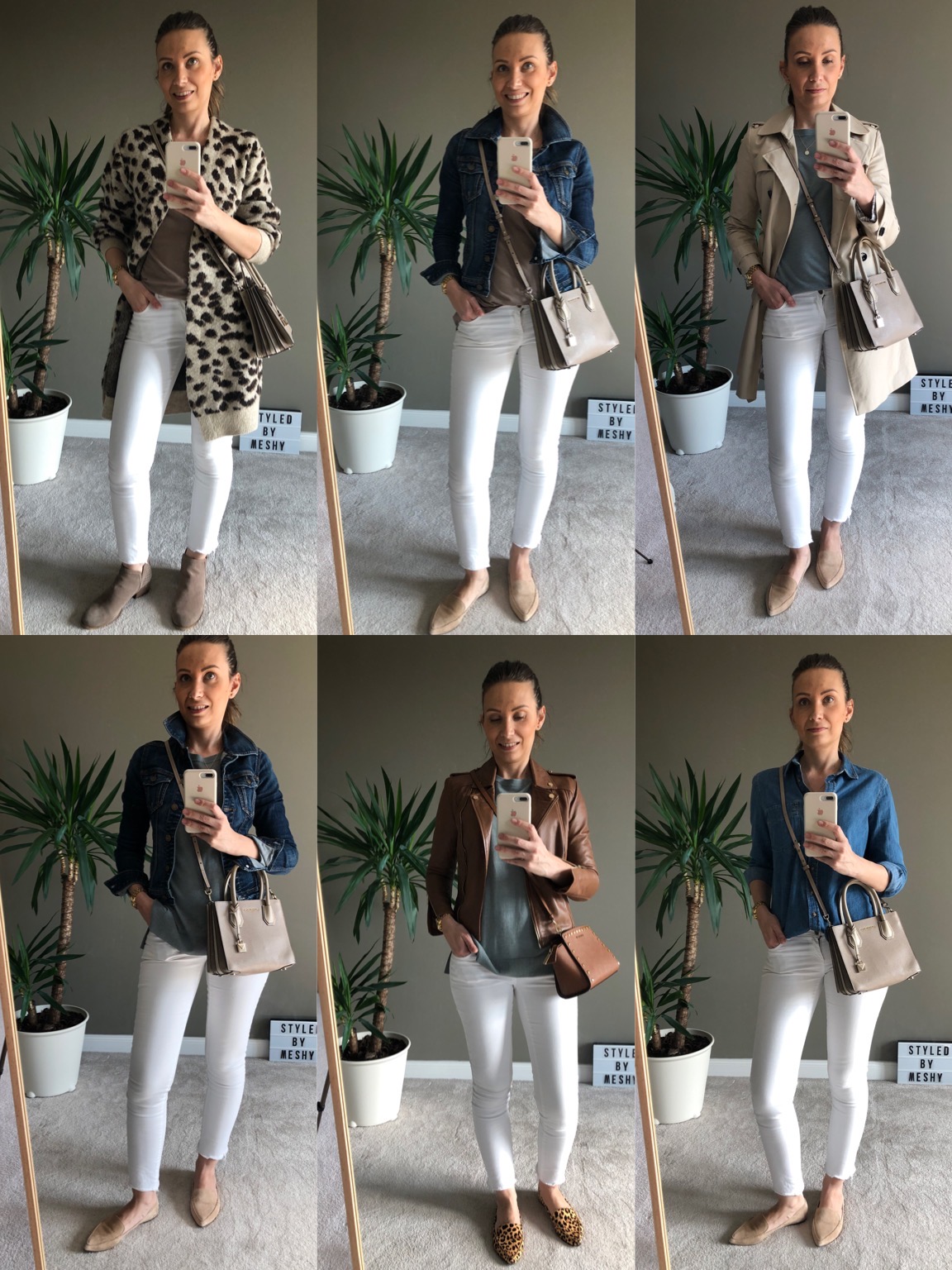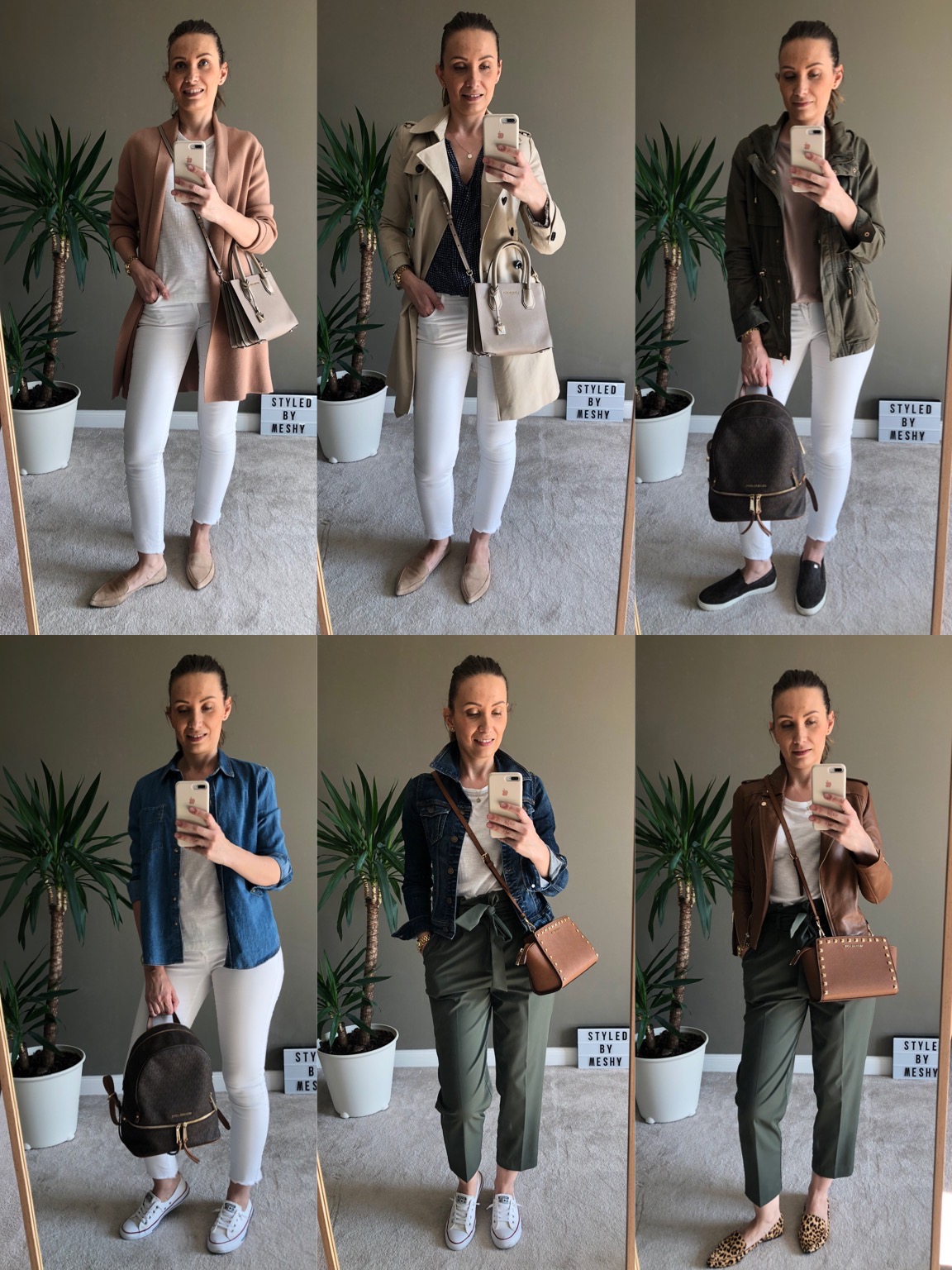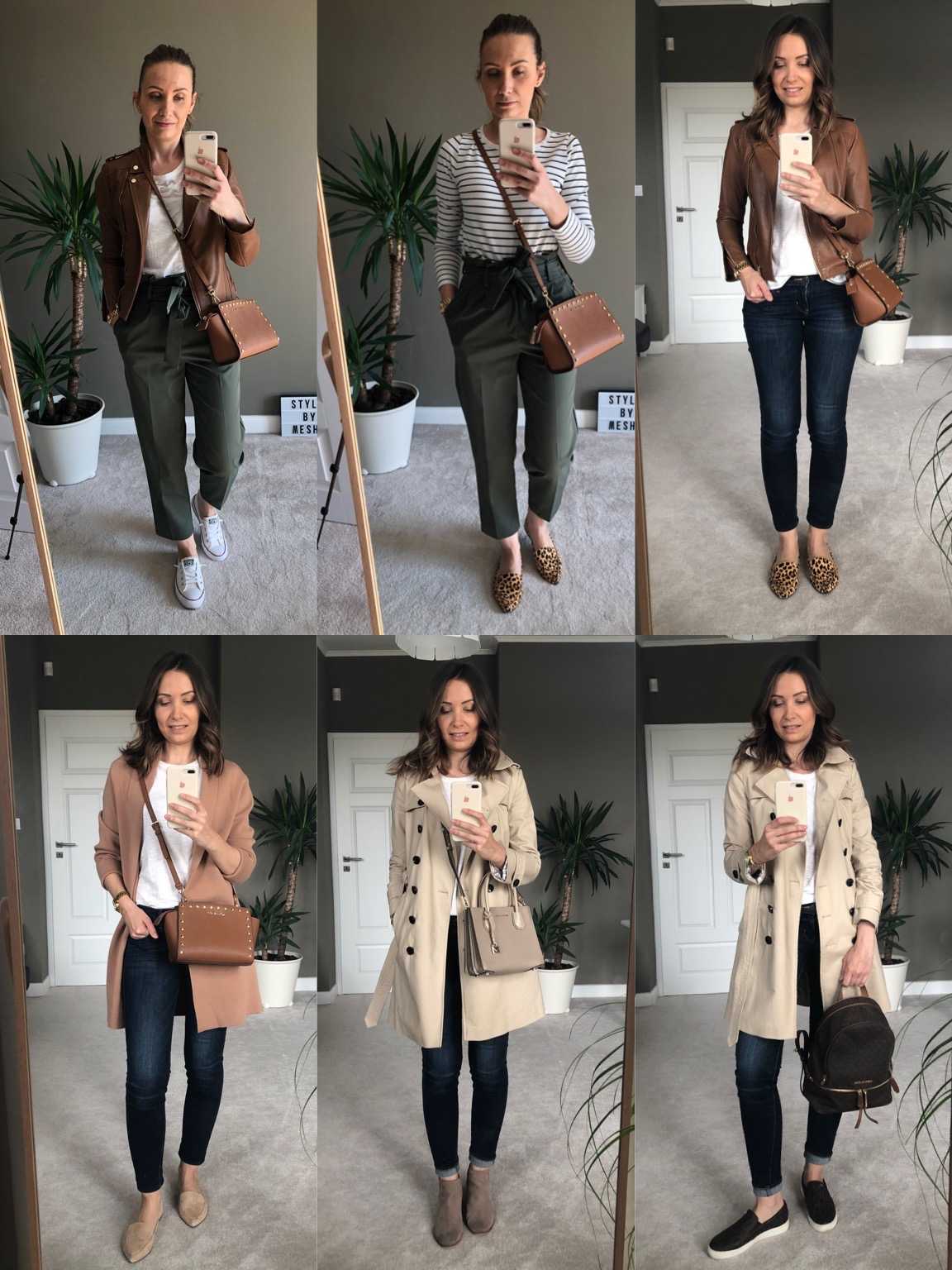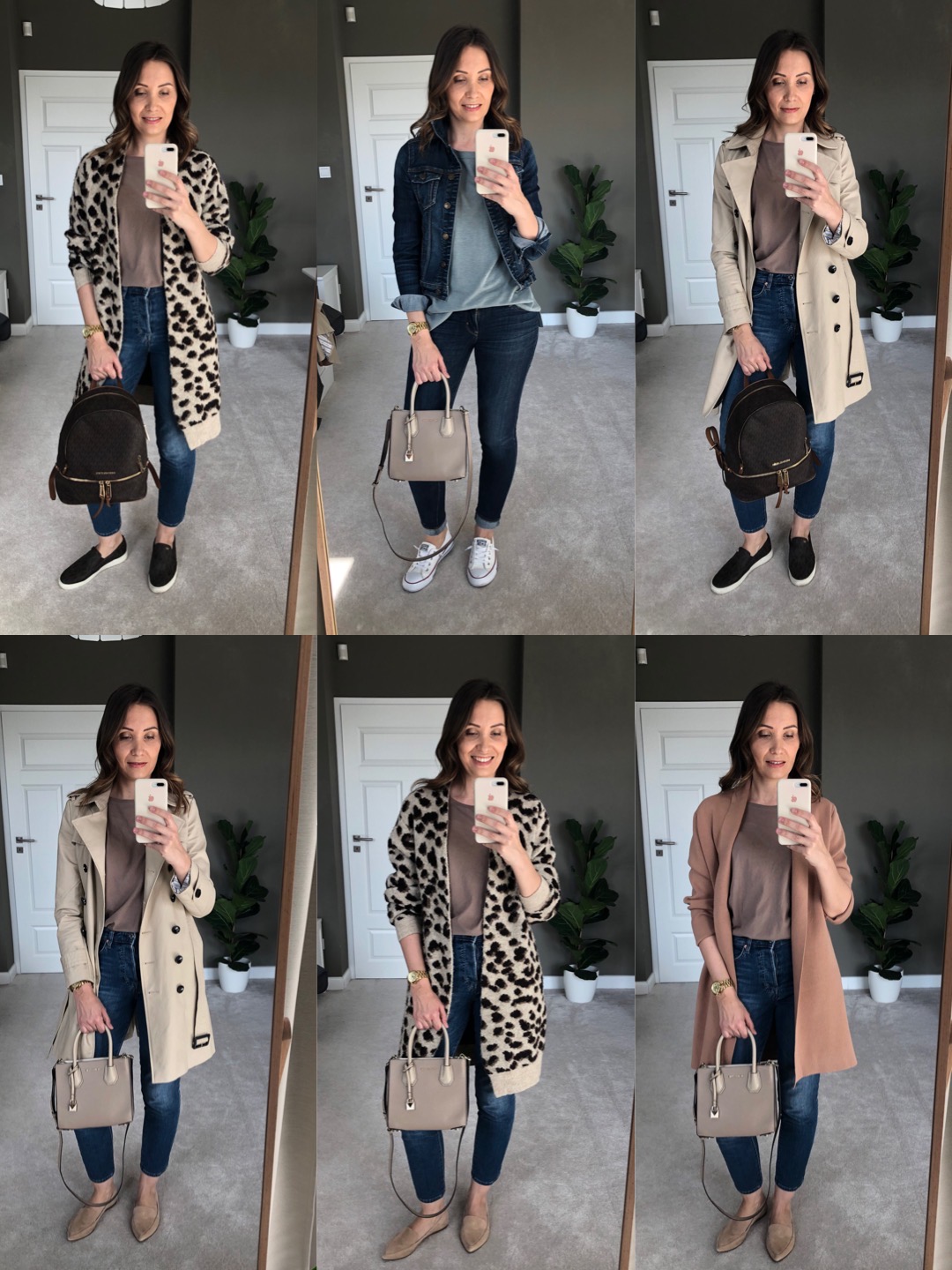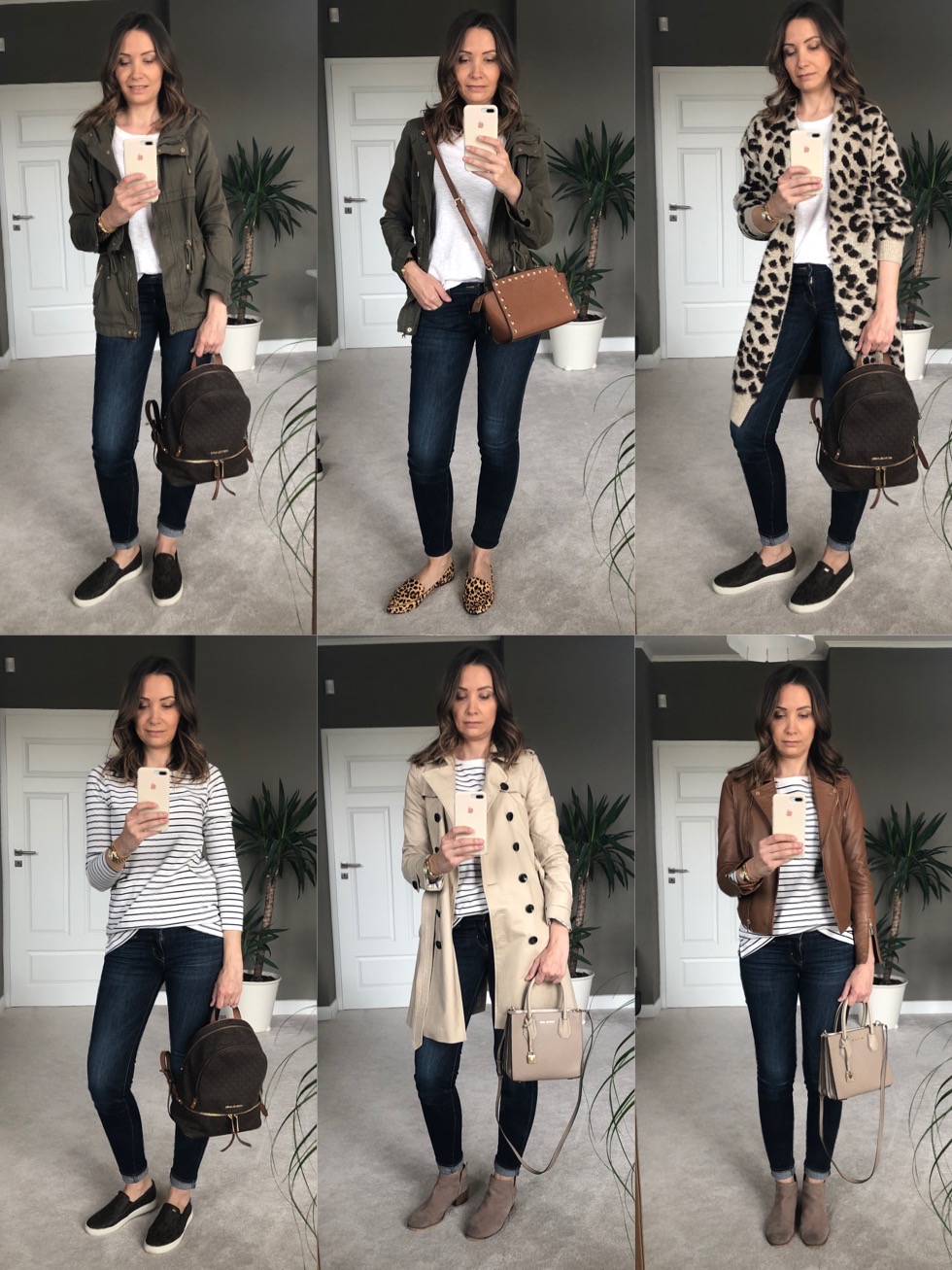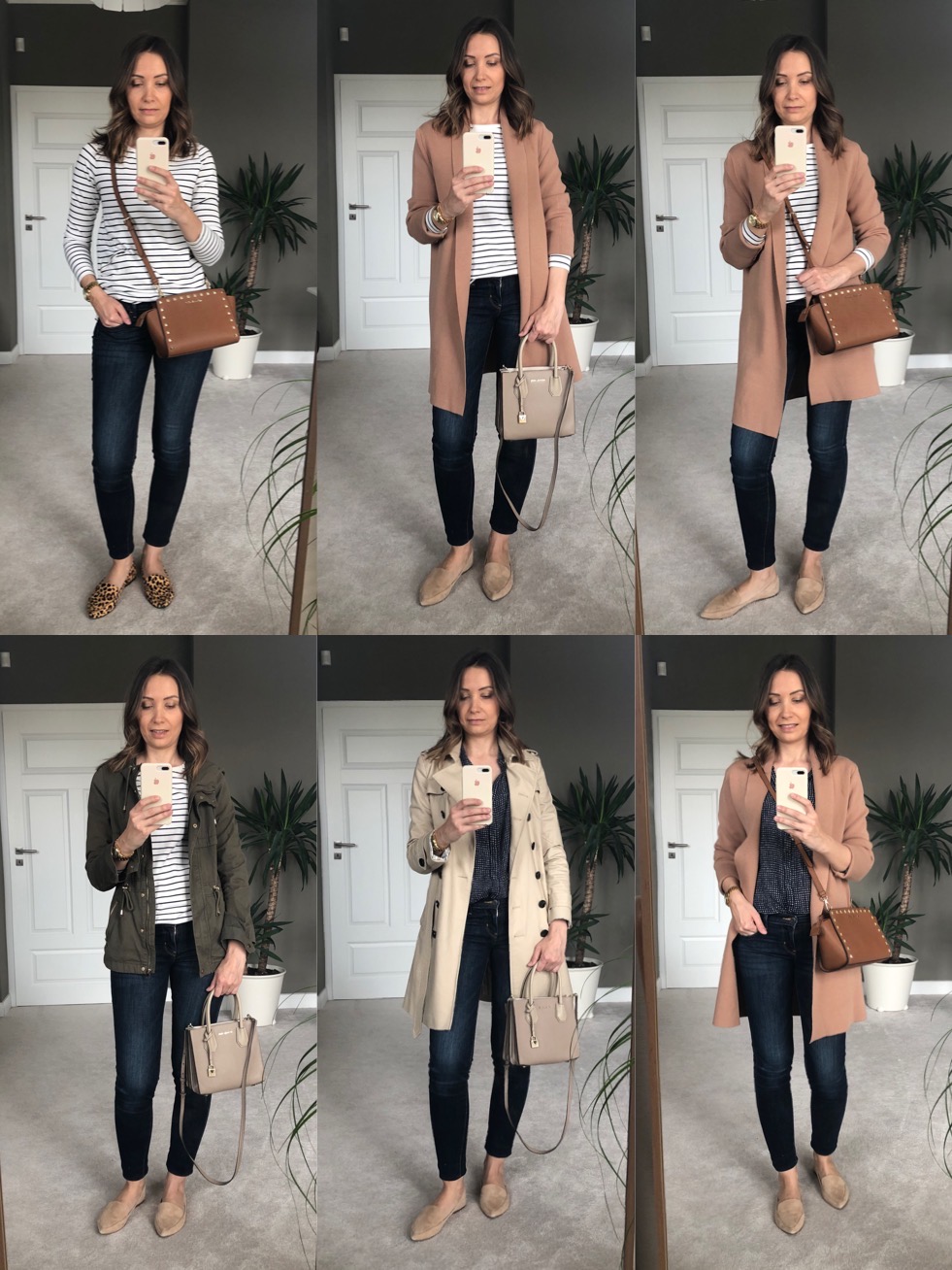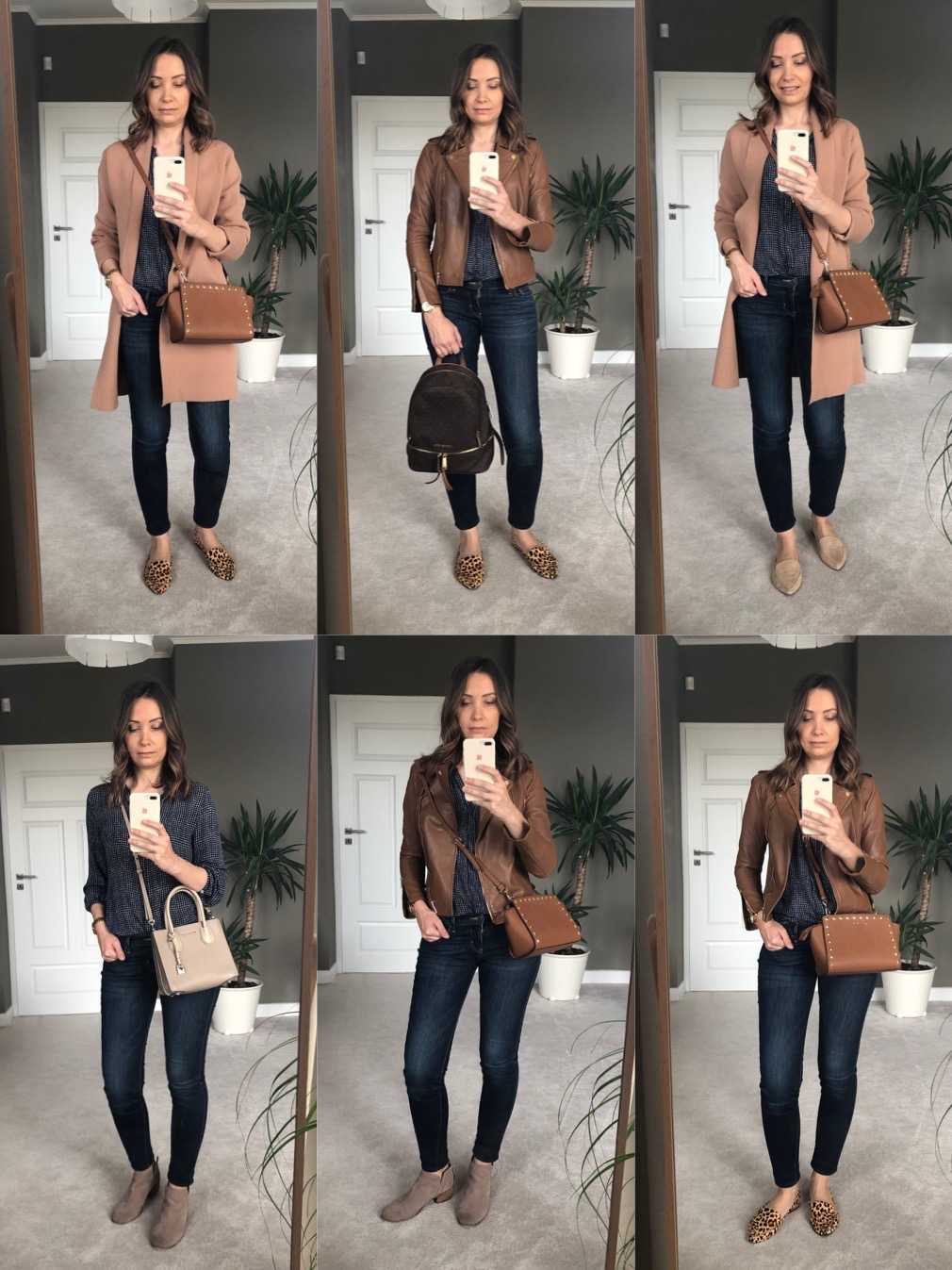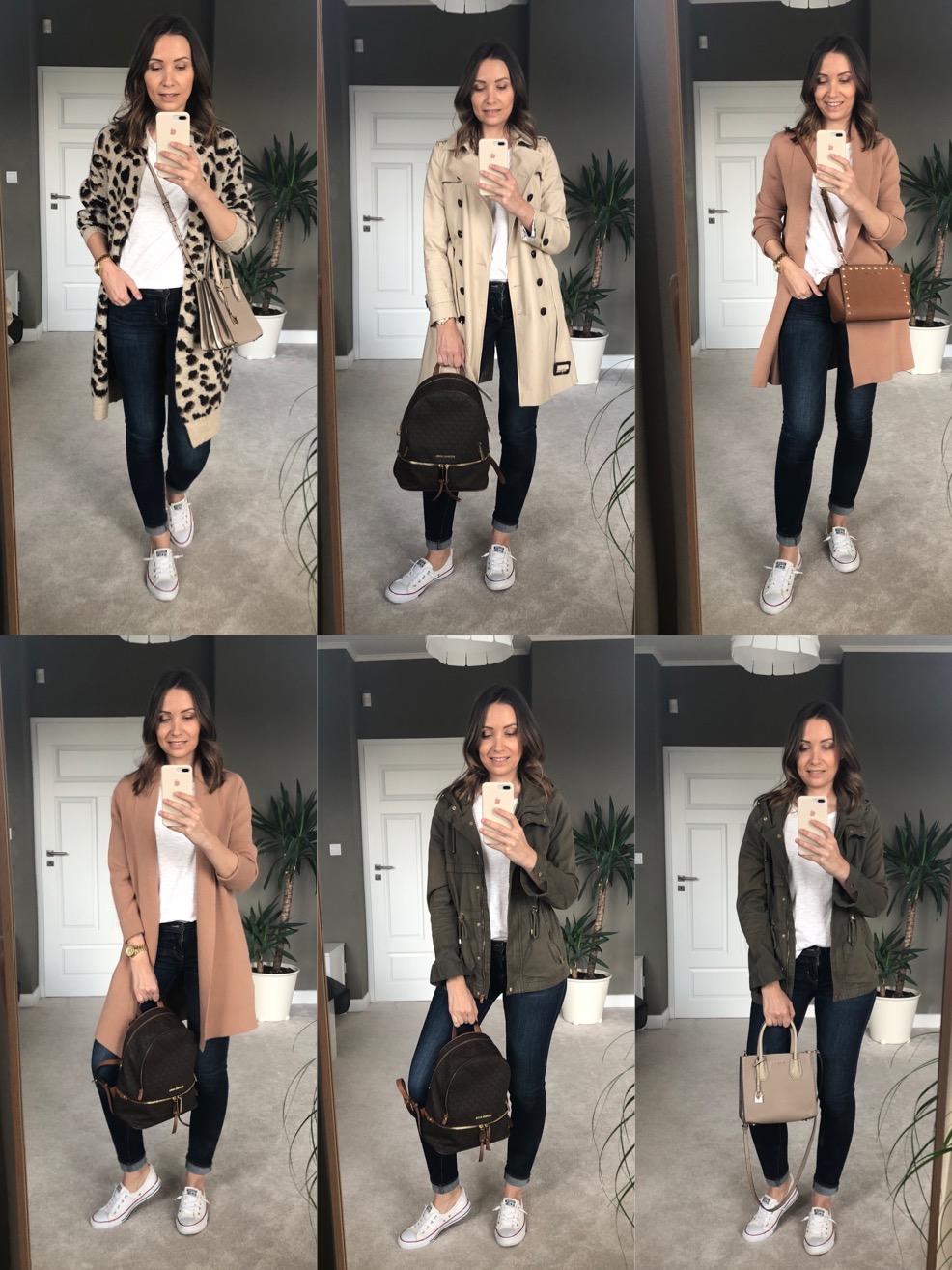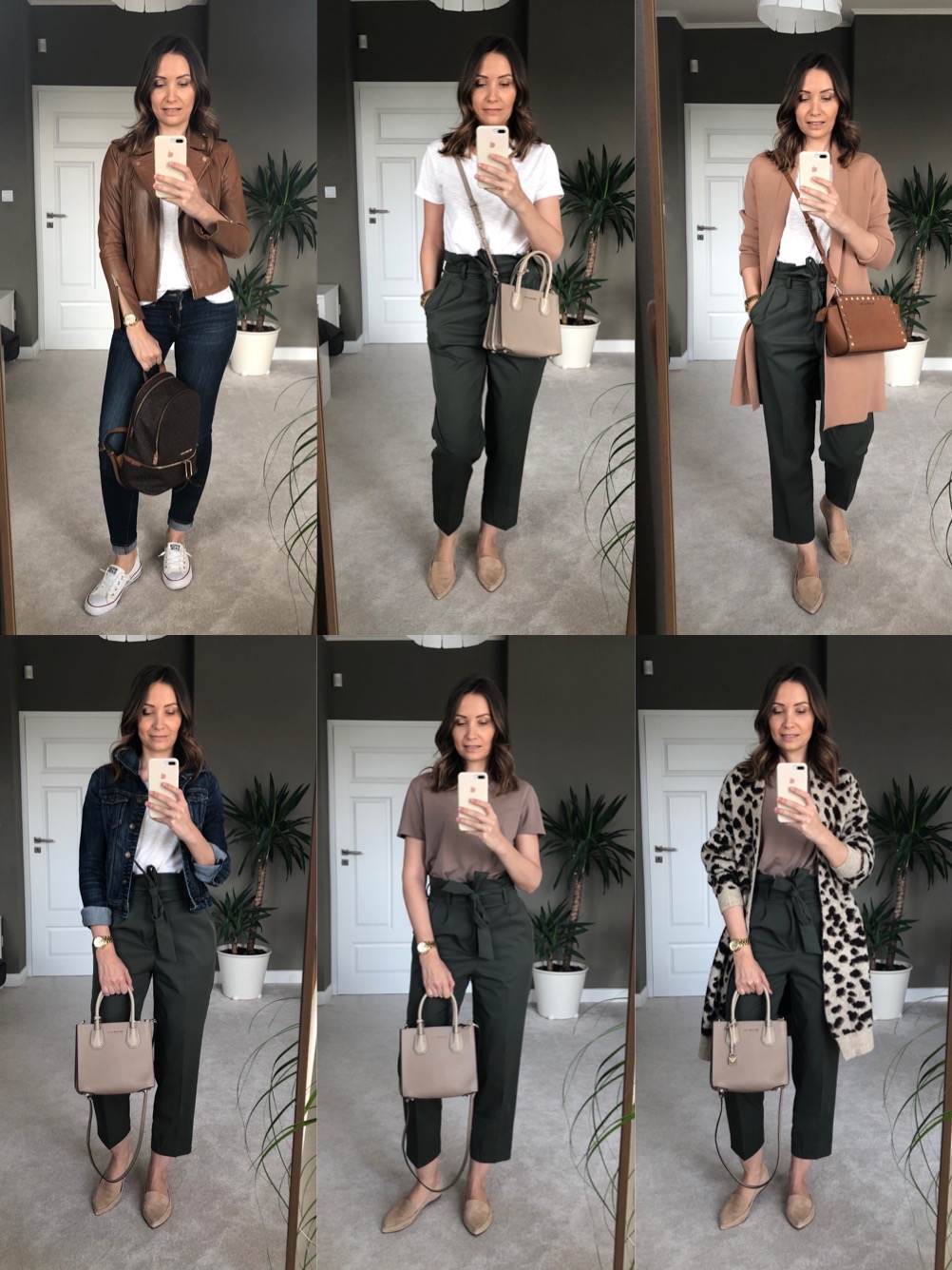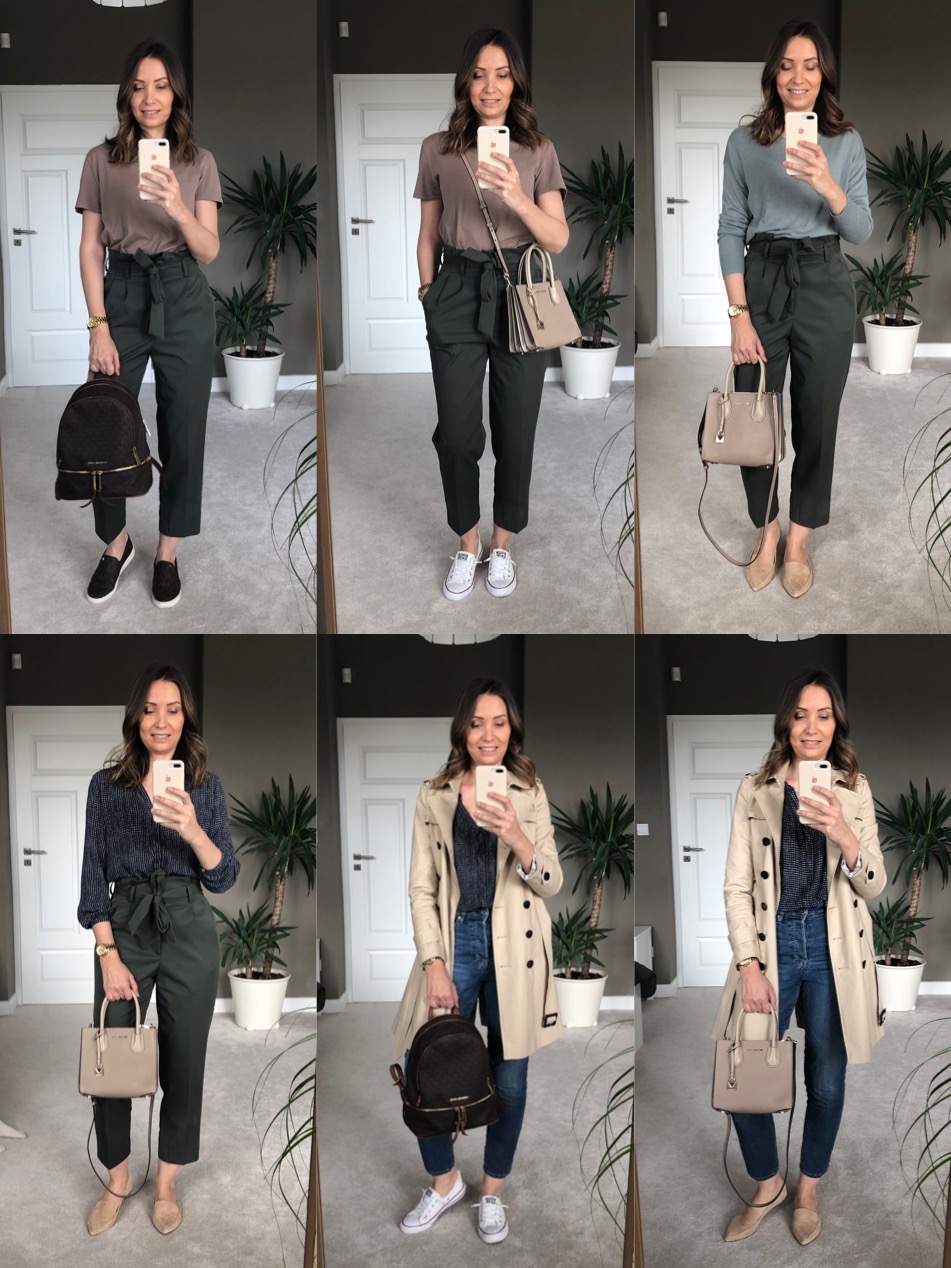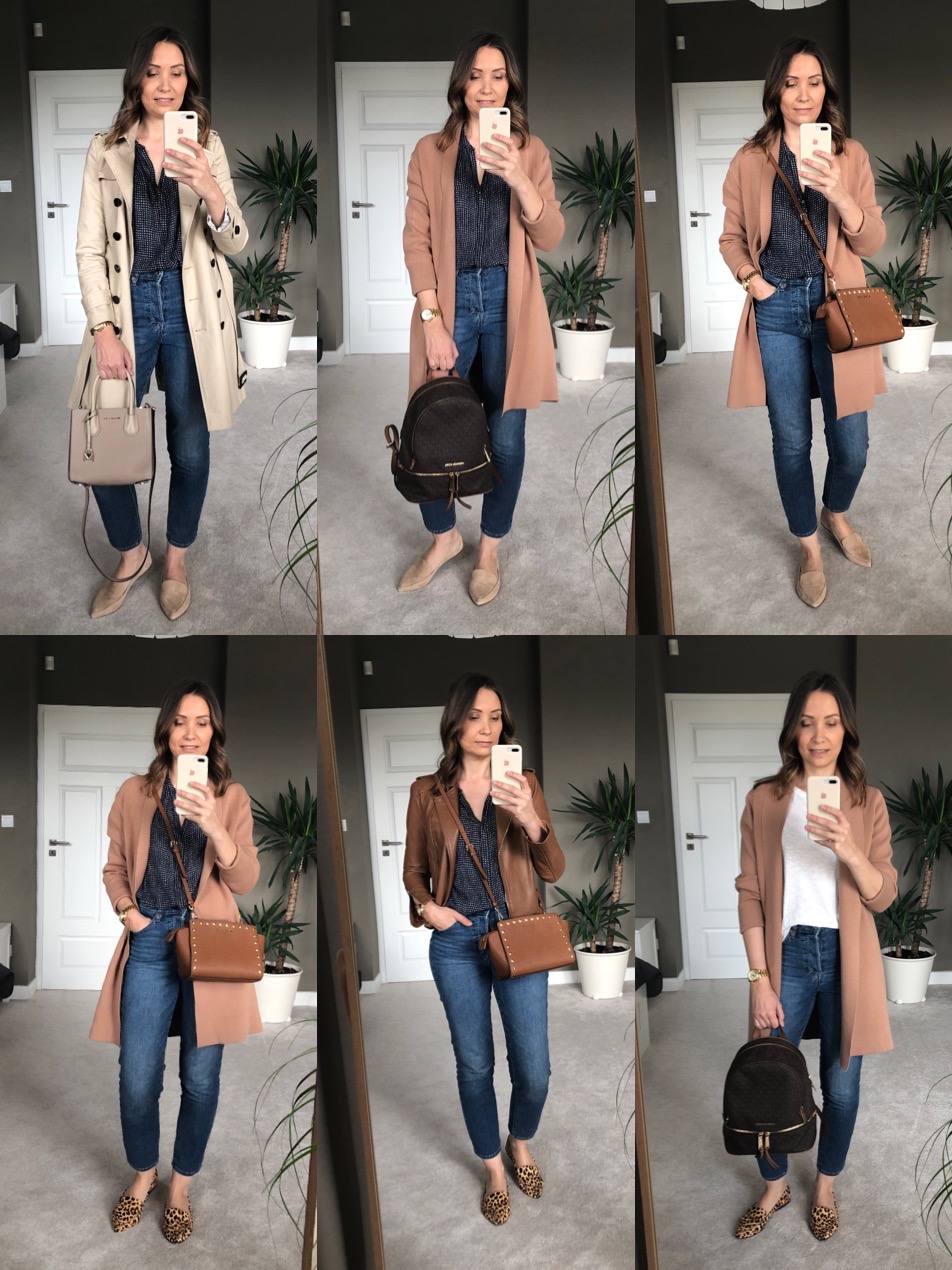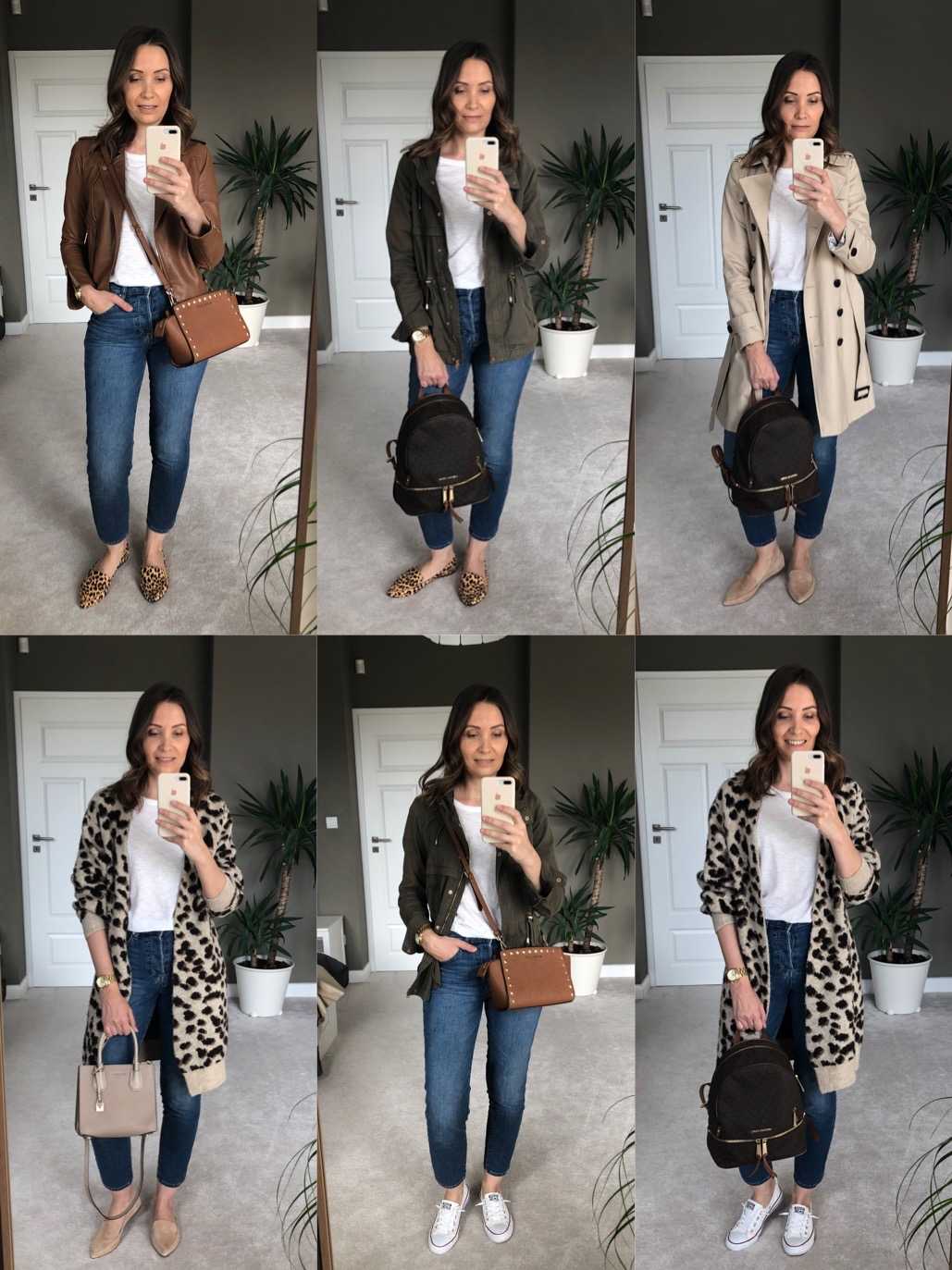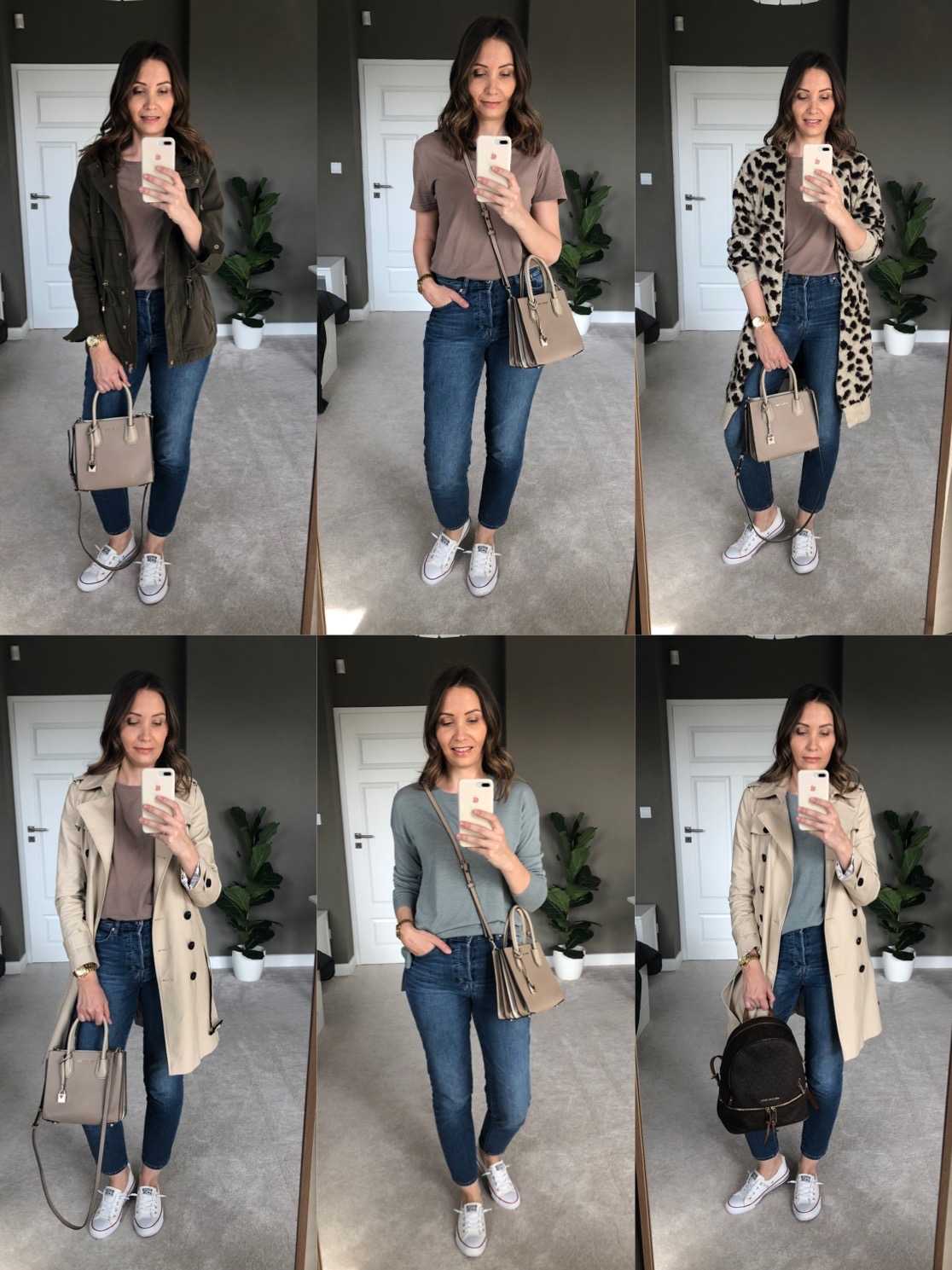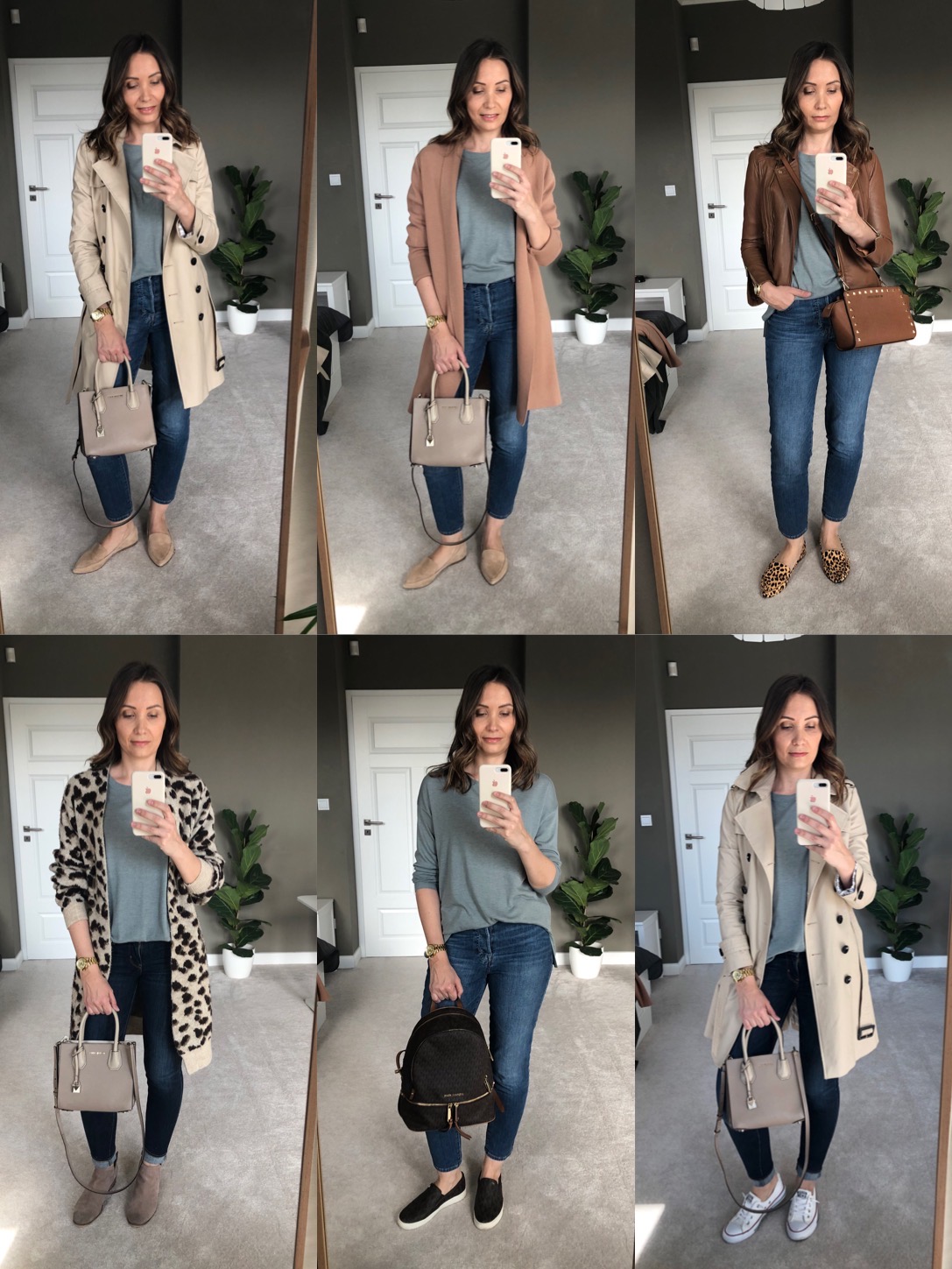 Conclusion
And at last let's talk about numbers here. Every season (where there are 4) lasts about 3 months, which is around 90 days. These 24 pieces I created more than a 100, which will be more enough for those 90 something days.
Unbelievable right? And it works! I haven't thought this collection had that many options either, but it did. I even discovered new combinations along the way.
So in the name of my own and other capsule wardrobe owners I know, I have to admit that dressing from a wardrobe like this definitely means less stress in the mornings so you can relax and focus more on the stuff that really matters.
Want your own?
If you decided to try creating a capsule wardrobe, you can choose from three different options:
Those who have been on a Color and Style Consultation already and want to create their capsule wardrobes on their own, can soon download my PERSONALIZED CAPSULE WARDROBE - A STEP-BY-STEP GUIDEBOOK which is a very detailed guidebook that will help you throughout your journey
Those who have been a Color and Style Consultation already and would rather ask for professional help, can request my CAPSULE WARDROBE PLANNING service
And those who want to start from the beginning with a help of a professional, can request my CAPSULE WARDROBE COACHING package