As you probably know already Pantone has introduced this year's colour which is the 'Ultra Violet'. So it was obvious for me to start 2018 with a 'purple' post.
Pantone says that the 'Ultra Violet' is a "dramatically provocative and thoughtful purple shade," that "communicates originality, ingenuity, and visionary thinking that points us toward the future". Sounds good because who doesn't want to be categorized by these terms? The good news is that we are going to see a lot of shades of purple in stores very soon. But let me give you a little heads up about a few things to consider before starting to shop for this colour.
KNOW YOUR COLOURS[dahz_framework_empty_space space="30px"/]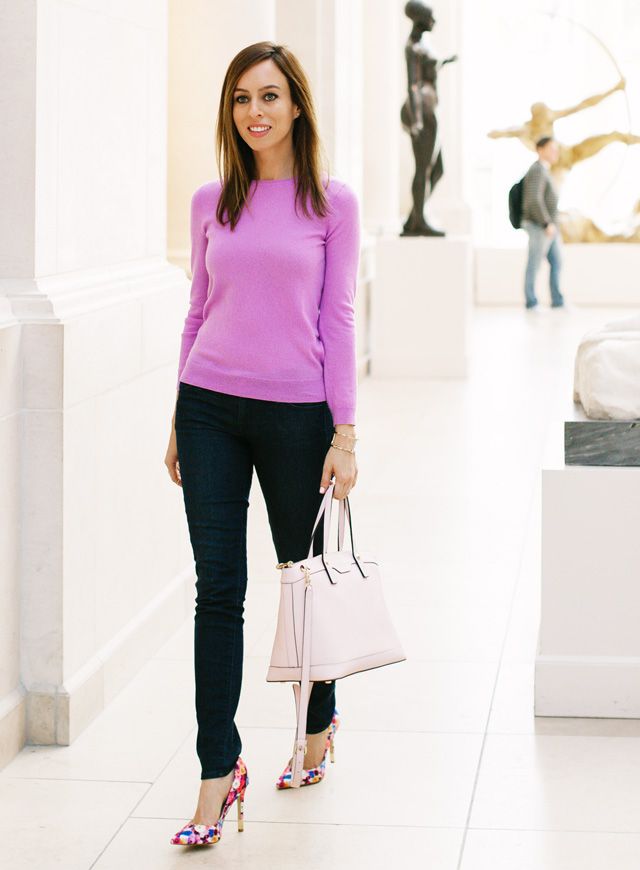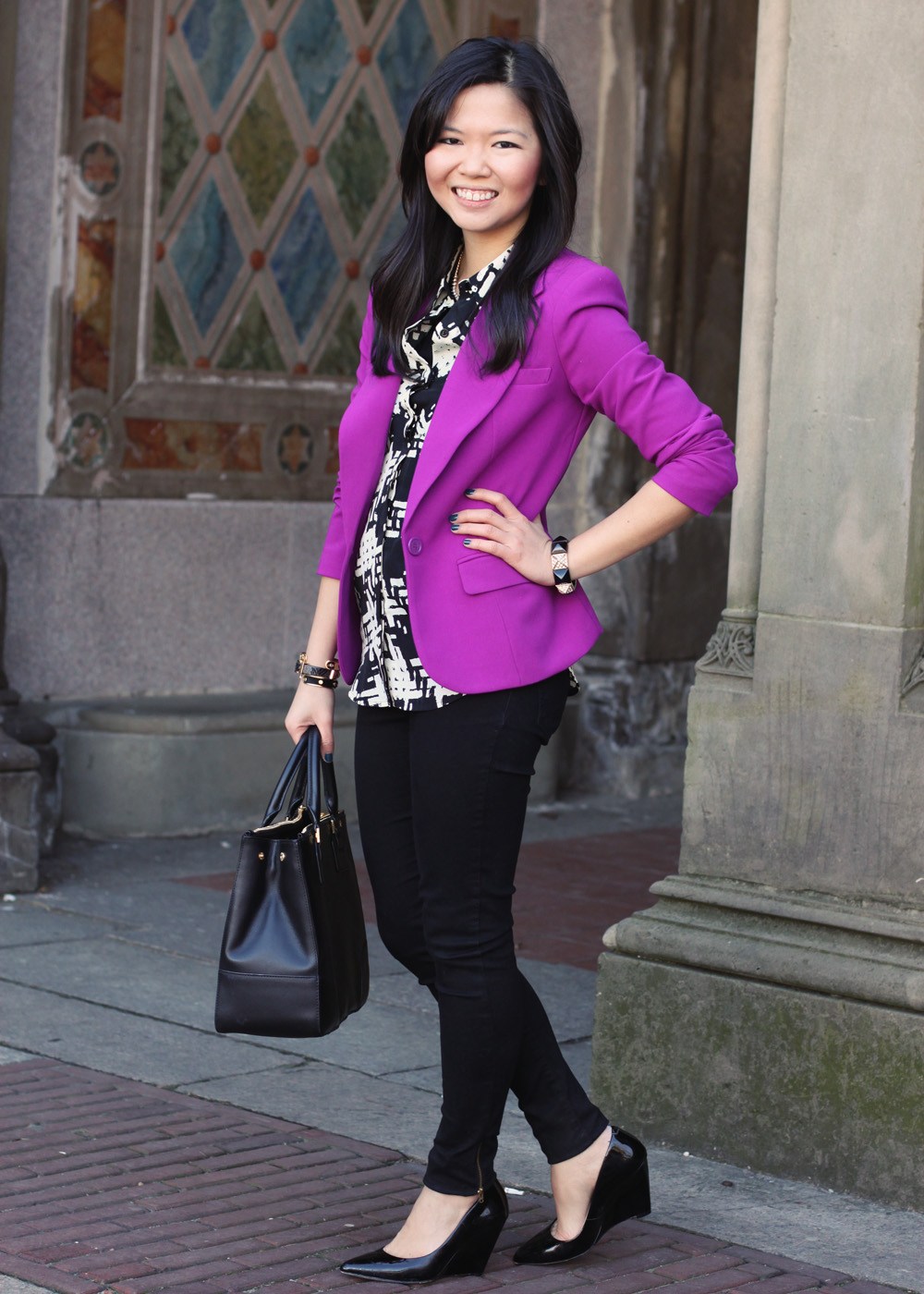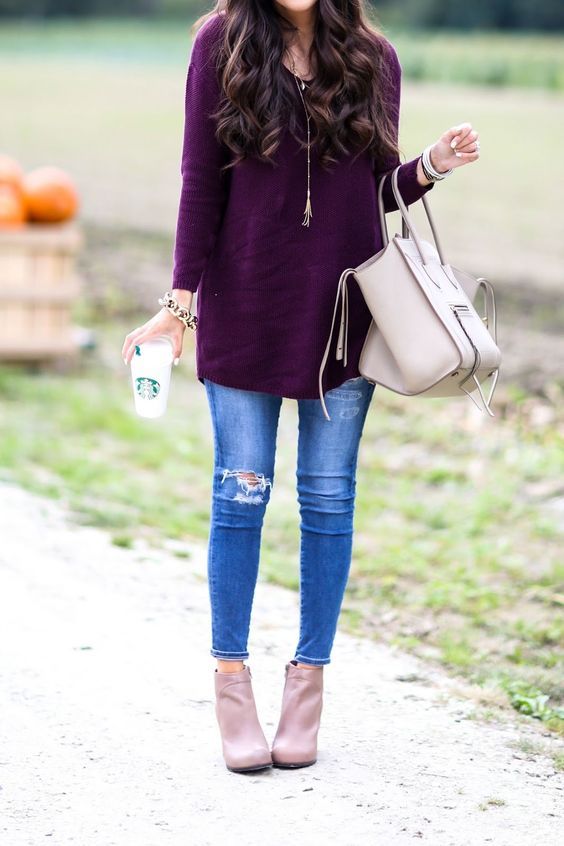 The first and most important thing to mention is that is crucial to know which shades of purple is right for you. If you are not wearing your best colours, you may end up looking sick or way older than you really are and let's be honest, who would want that. So bare this in mind and if possible, try it on before buying.
AWAY FROM YOUR FACE[dahz_framework_empty_space space="30px"/]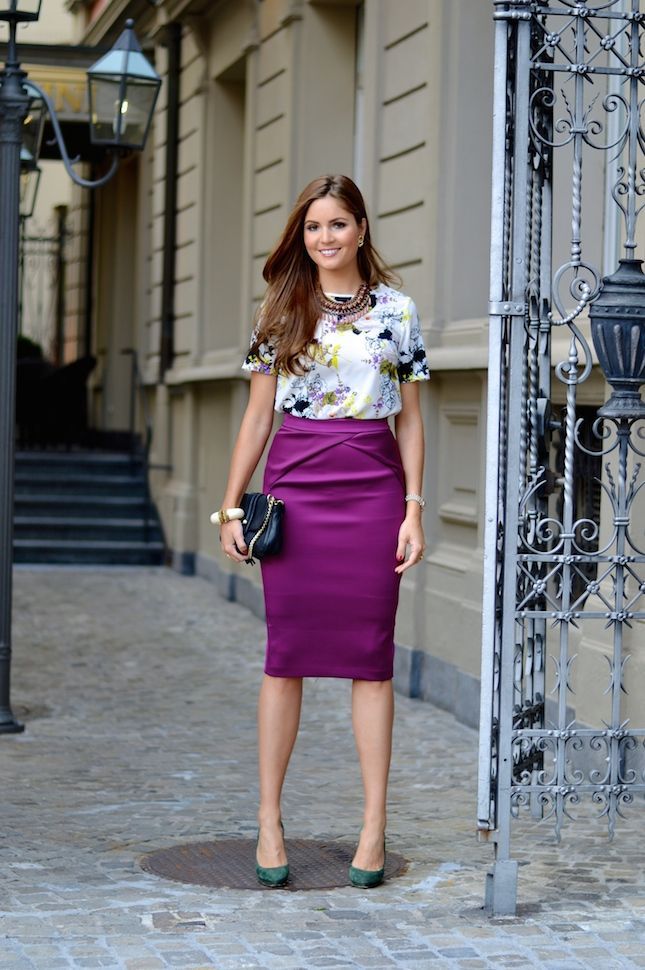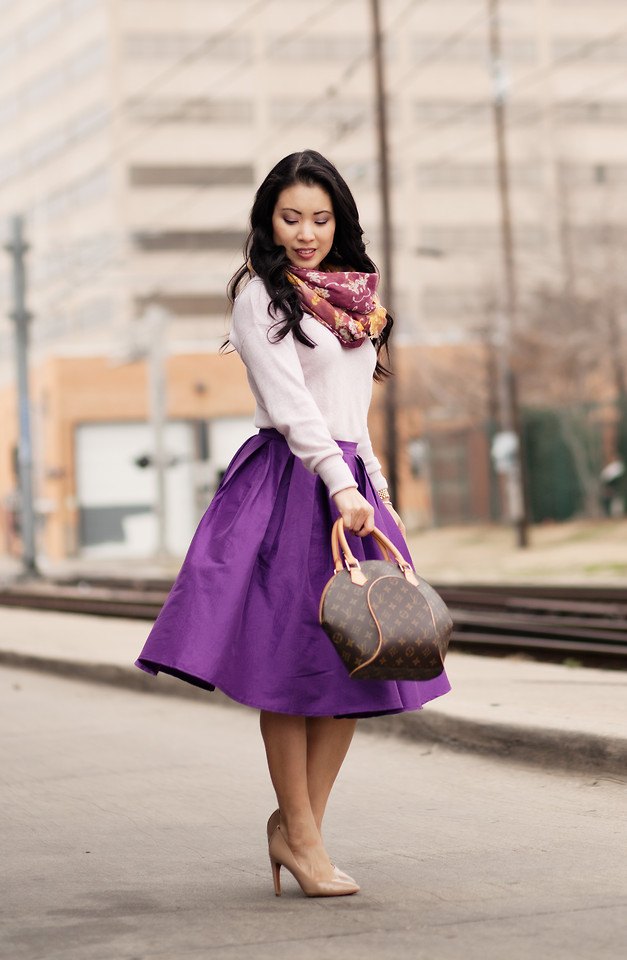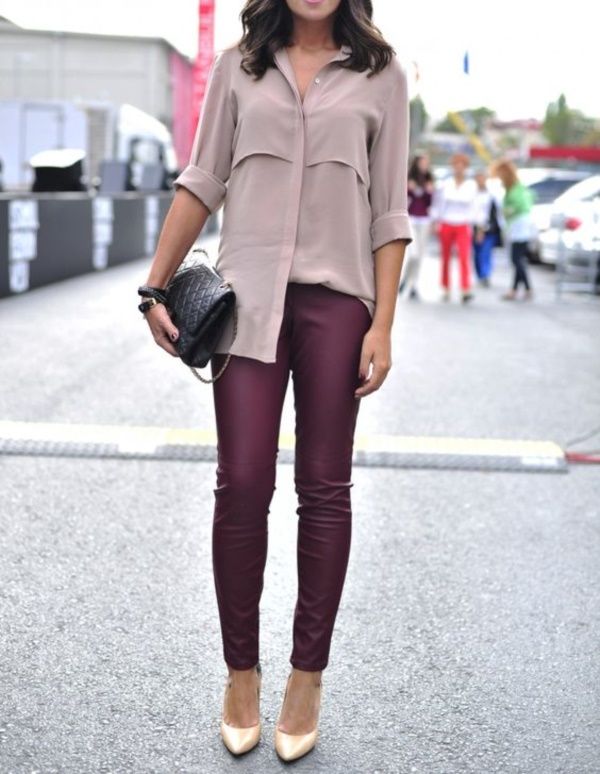 If you are not sure which shade is for you, it is always safe (or at least way better) to wear the pieces away from your face. You still have plenty of options to choose from. Let it be a skirt with different shapes, or pants, bright purple or a more darker colour if you are just getting used to it.
PURPLE ACCESSORIES[dahz_framework_empty_space space="30px"/]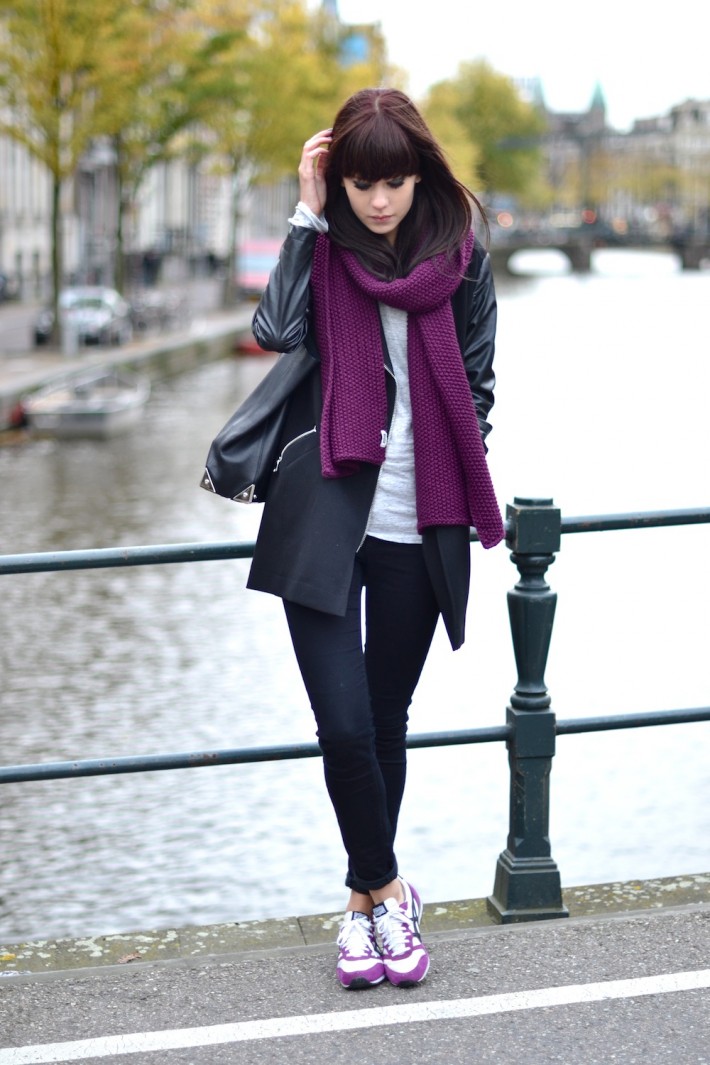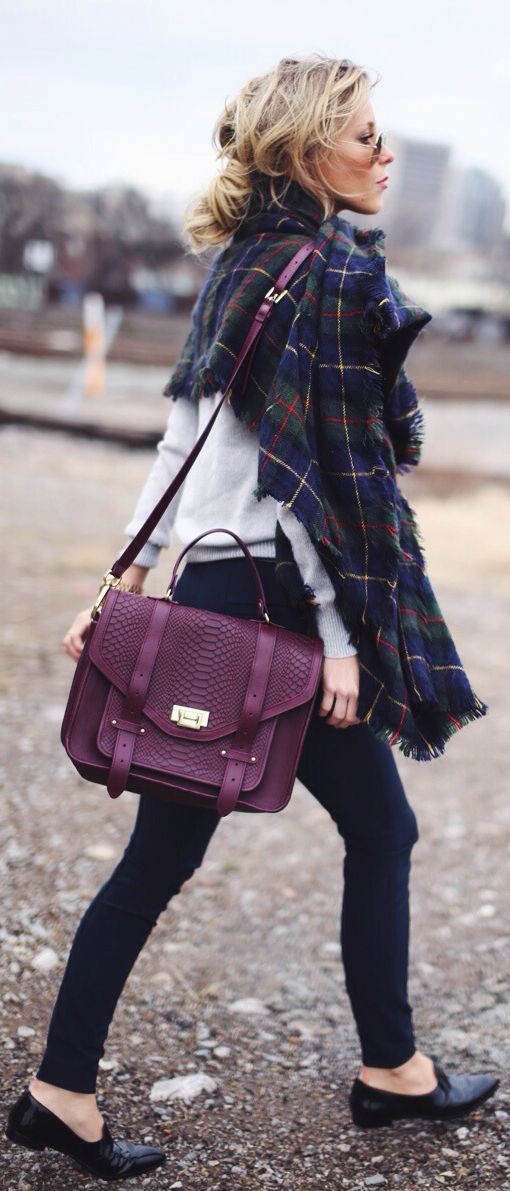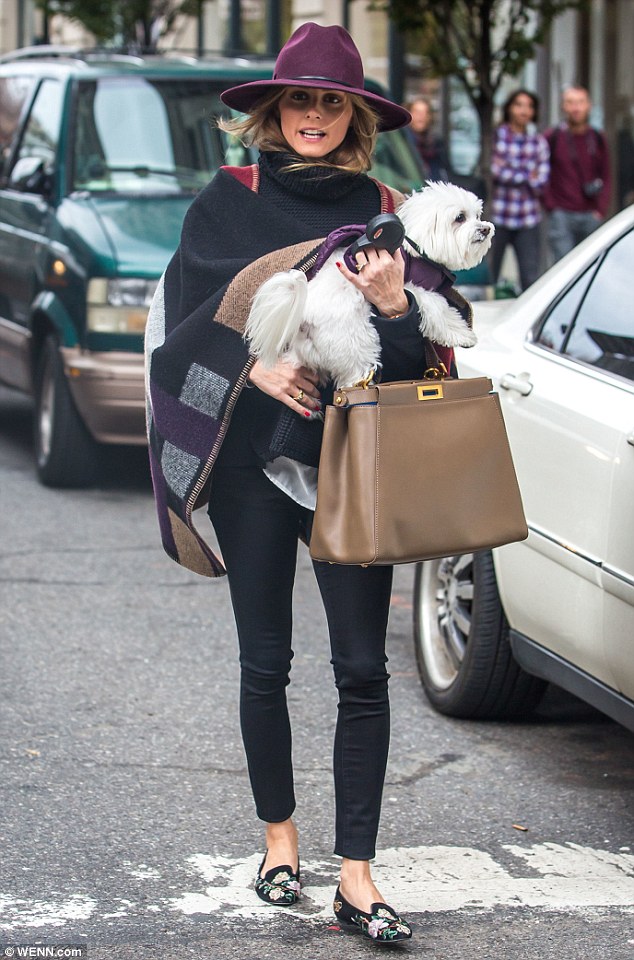 For those who are just introducing this shade to their wardrobe, I would suggest starting with the accessories first. All above are good examples for this. It doesn't have to be purple all over, just choose a scarf, a pair of shoes, a bag, or a hat that has some purple in it.
MONOCHROME LOOK[dahz_framework_empty_space space="30px"/]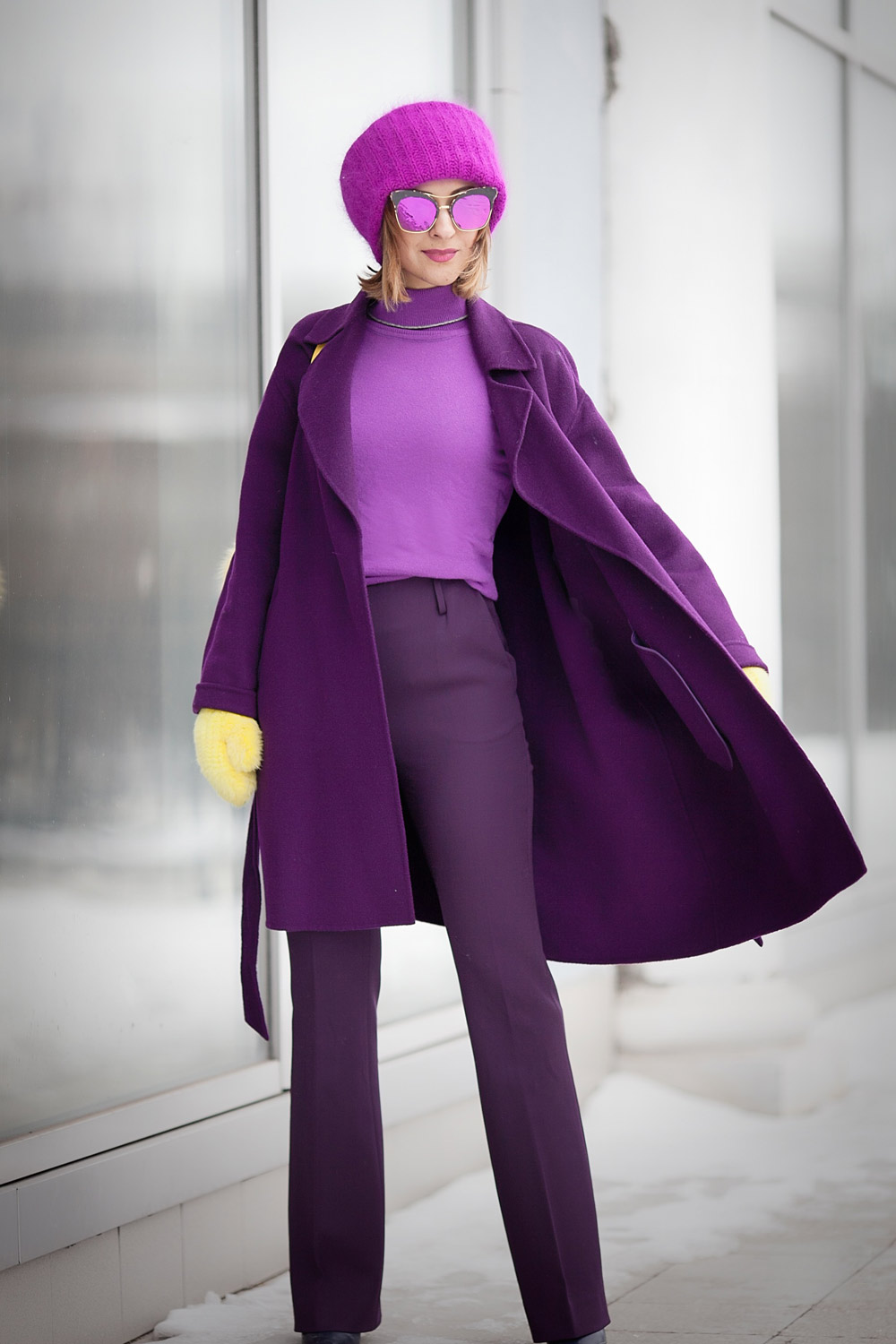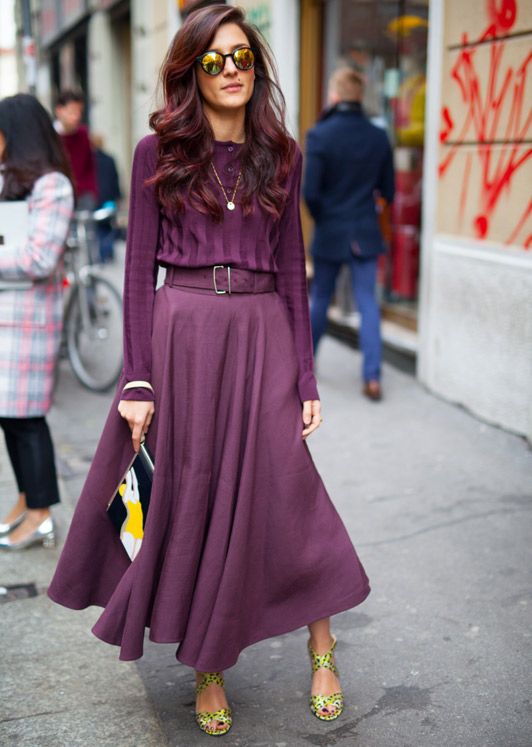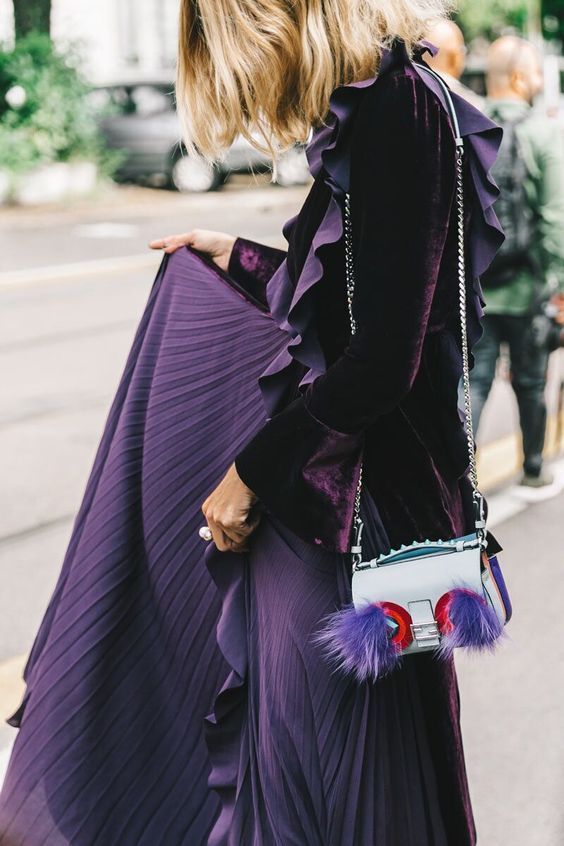 This option is strictly an advanced level. I emphasize the importance of knowing your colour type. But if you are sure, go for it! Be brave and experience your limits.
How do you feel about the colour purple yourself? Would you wear it? Or not? If you are up for it, I gathered a few products below for you to choose from. And if you need some help finding out your colours, or need more personalized styling tips, REQUEST MY SERVICES.