There is no wonder the new First Lady, Melania Trump has an excellent taste in style.
This balloon sleeve dress speaks for itself really. It's so elegant and chic. Pair it with a pair of nice nude stilettos and crystal earrings.
After just hours of her speech at the Republican National Convention, her white sheath dress with balloon sleeves were sold out online. But for those who is still interested in this exact piece, there are some bigger sizes left HERE.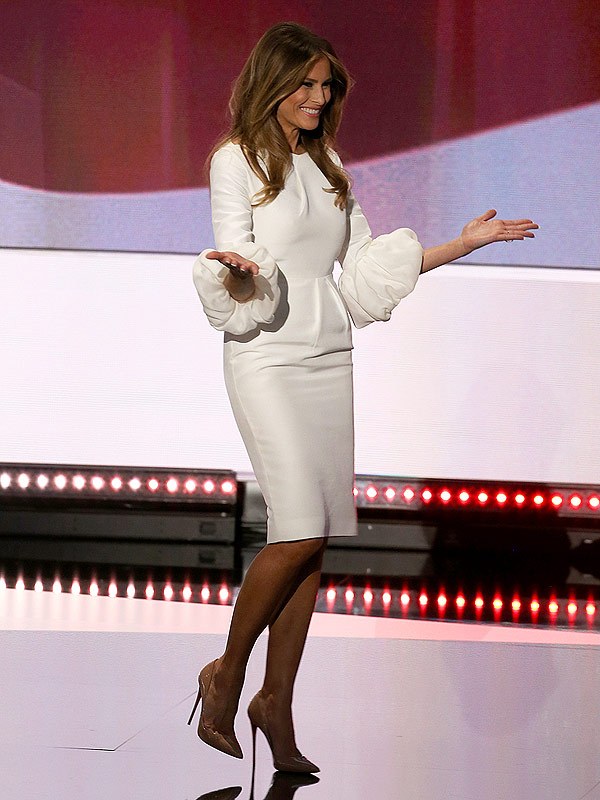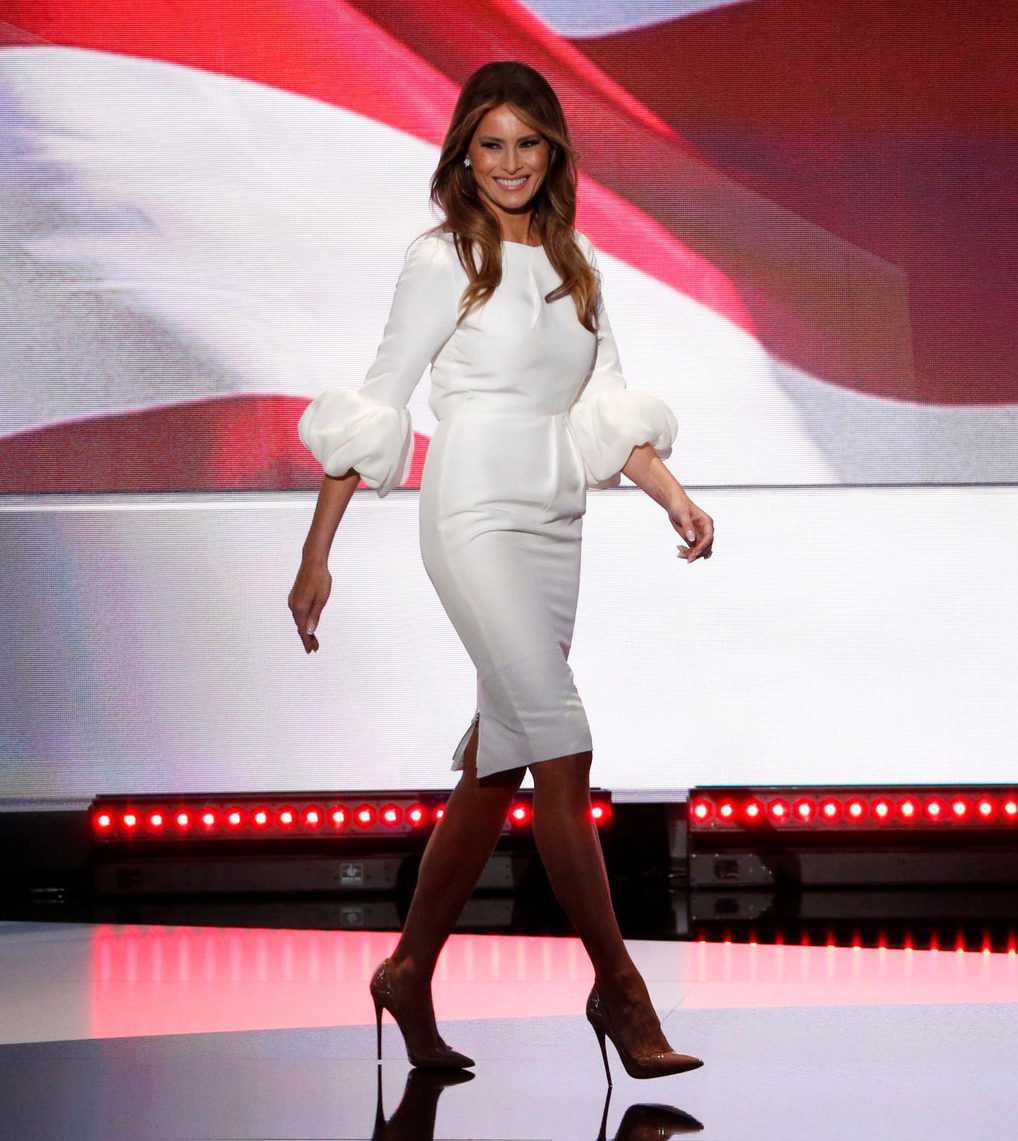 Images via http://people.com
[dahz_framework_empty_space space="60px"/][dahz_framework_border style="solid" color="#000000″ width="1″/][dahz_framework_empty_space space="30px"/]
[dahz_framework_banner title="PERSONAL STYLING SERVICES" text="STILL CAN'T FIND WHAT YOU'RE LOOKING FOR? REQUEST MY SERVICES NOW!" id="2367″ alignment="de-banner__center" url="http://styledbymeshy.com/services/" /]