Apart from announcing that the Clooneys are expecting twins recently, let's get some inspiration from Amal Clooney's clean and elegant look from last year.
Amal's outfits are always on point till the last bits. This time she chose neutral colors like a plain white pencil skirt, and a finely knitted off white sweater under her beige trench coat and gave a pop of color to her look with a pair of floral pumps and a red tote bag. Putting red lipstick and black sunglasses on completed this business look.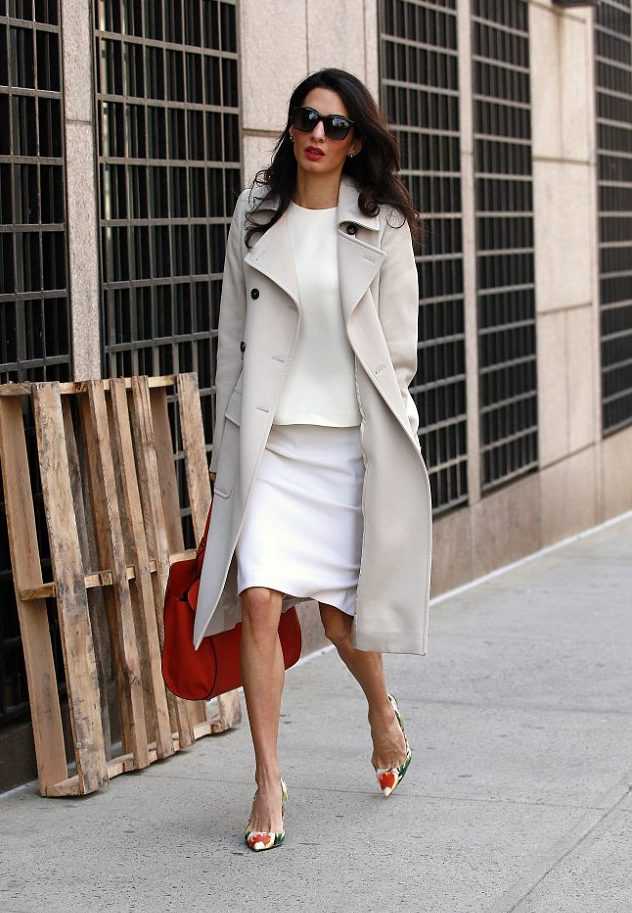 We cannot wait to see some photos of her pregnancy outfits soon. Do you agree?