I know many of you already started searching for the perfect outfits for this year's biggest occasion: The Christmas Party. In this post I will give you 4 different ways that will leave your boss or colleagues dazzled. Or even your hubby! But I'm warning you: be ready for a lot of red and gold and silver colours! I tried to search for both quality pieces and less expensive ones so everybody can find the best options for their budget.
LOOK #1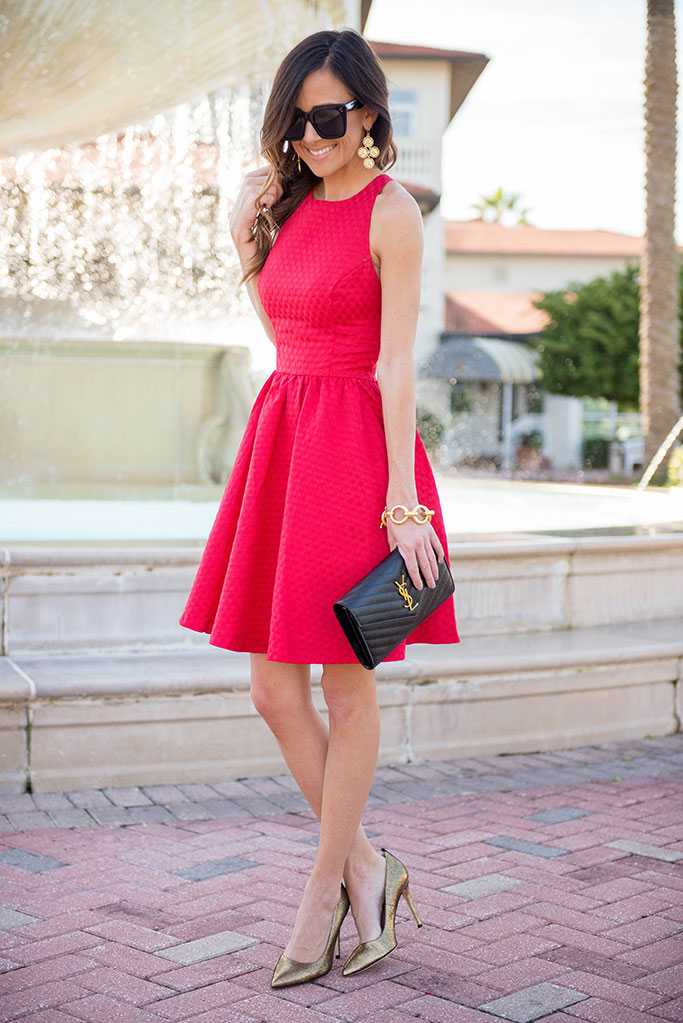 This first outfit is a classic one with a red A-lined dress to emphasise your waist and some gold accessories (and gold shoes of course). What else you need? A simple black envelope bag and you're ready to go.
SHOP FOR LOOK #1
LOOK #2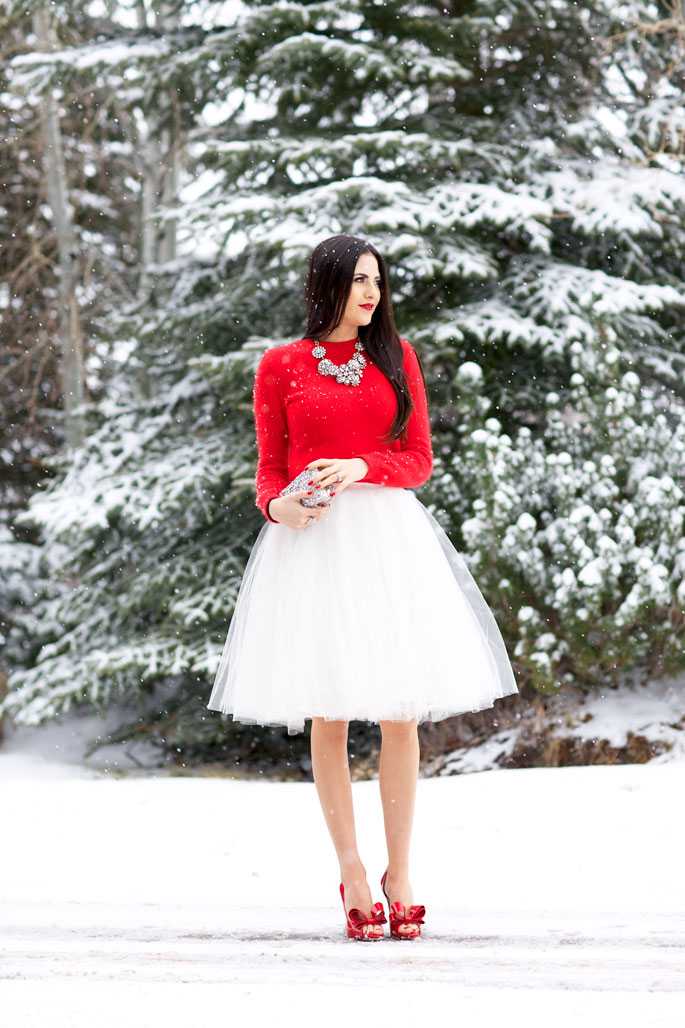 This photo must have been taken in Winter Wonderland. I love the whole theme with the snow and pine trees in the background. And this white tulle dress is so adorable! Pair it with a red plain sweater, a nice pair of bow heels in red and add some shiny silver statement necklace and a box clutch. And the result: speechless folks staring at you as you enter the party.
SHOP FOR LOOK #2
LOOK #3
This is more on the casual side. If you're brave enough (aka used to wearing high heels all the time), you can do your last minute shopping in this stylish holiday outfit. I love the way she sneaked in a pop of red into this monochrome look.
SHOP FOR LOOK #3
LOOK #4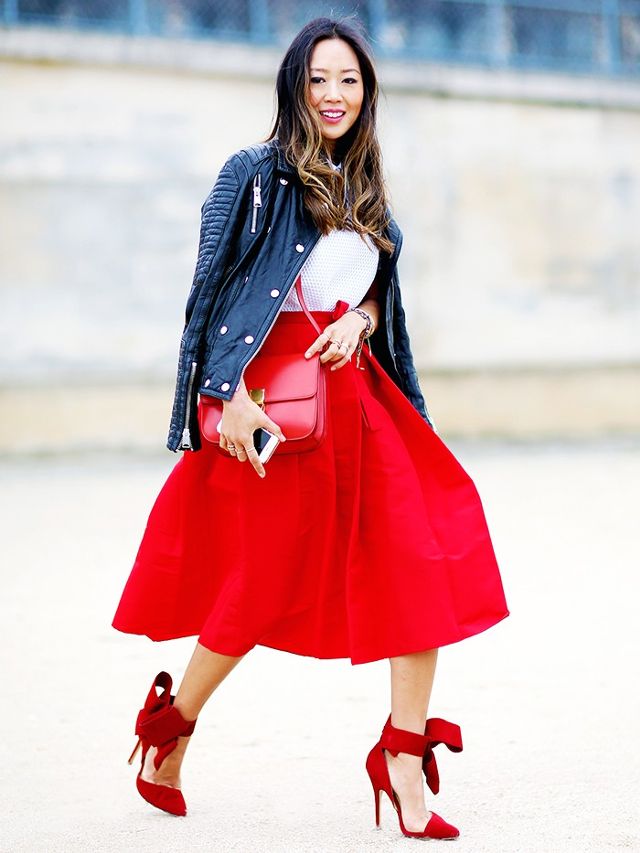 I'm loving midi skirts recently, especially if they are structured as this one. It's like Cinderella in the 21th century. Especially with these cute bow heels. Don't you agree? And the black leather jacket just makes the whole outfit more relaxed.
SHOP FOR LOOK #4
Do you have any favourites from above? Or feel free to let me know in the comments what you'll be wearing this year.